The Specs Howard School of Broadcast Arts was founded on January 14, 1970 by radio pioneer, Jerry Liebman. The school was the first of its kind to offer an in-depth look at what it was like to actually work in a radio station. Students didn't just sit in a classroom learning theory, they were working with the equipment that disk jockeys were using all over the country.
When the school first opened its doors, there was one instructor, Specs himself. Halfway through the year, he hired a second instructor, former WXYZ disk jockey David Manheimer, aka Johnny Randall. Specs thought it was important to have students learn from men and woman who lived and loved broadcasting. Today, Specs Howard prides itself on hiring teachers who are industry professionals in the areas of broadcasting, digital media and graphic design. There are currently nearly 20 instructors at the Specs Howard School.
During the first year of business, the Specs Howard School of Broadcast Arts saw just over 20 students pass through its doors. Today, there are well over 16,000 Specs Howard graduates.
Below, you will find a copy of the very first Specs Howard catalog. Read along to see how the school has evolved since 1970.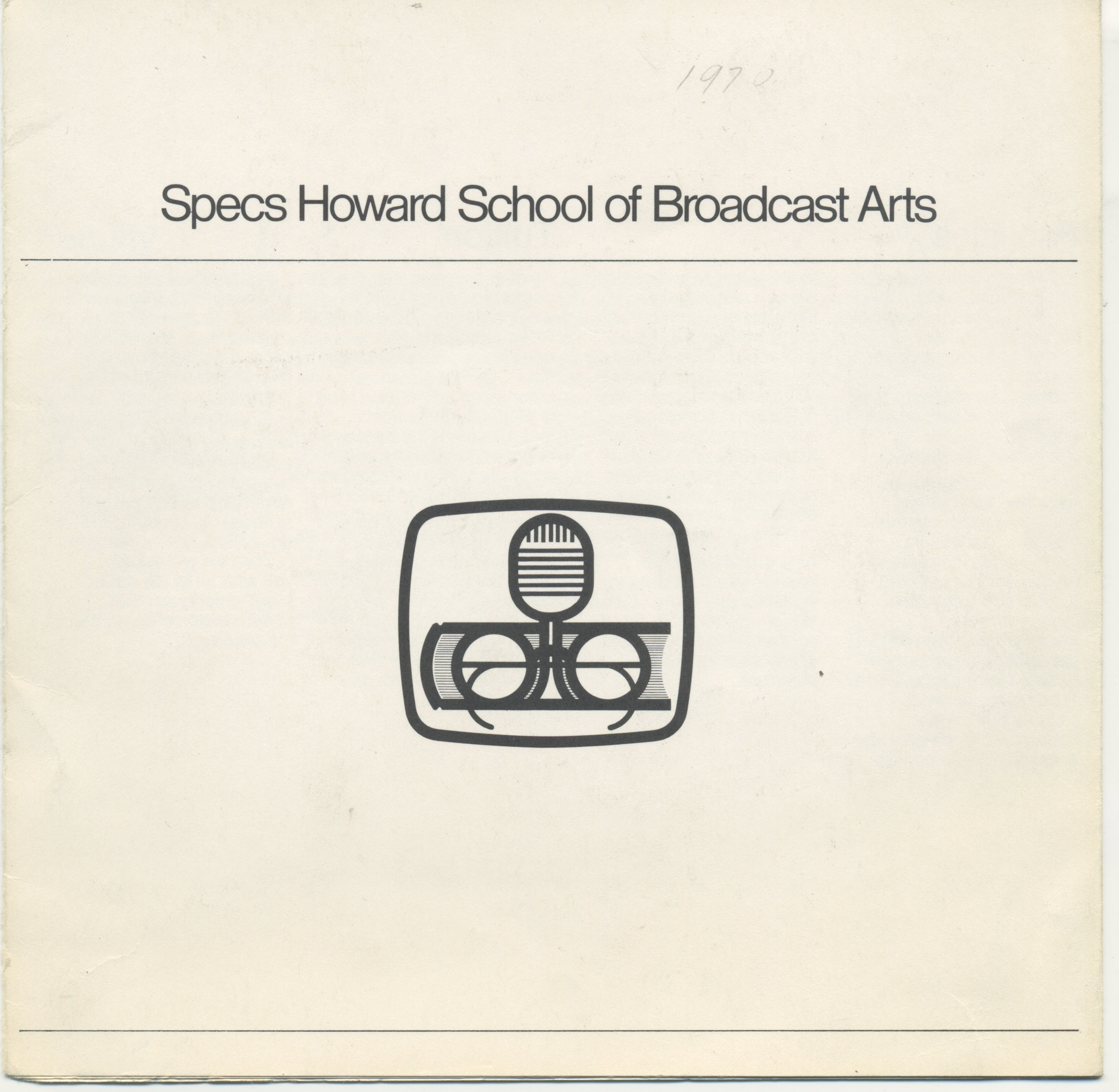 The first Specs Howard logo was designed to encompass everything the school stood for. You can clearly spot a microphone, a TV, a book and a pair of glasses in this original logo design.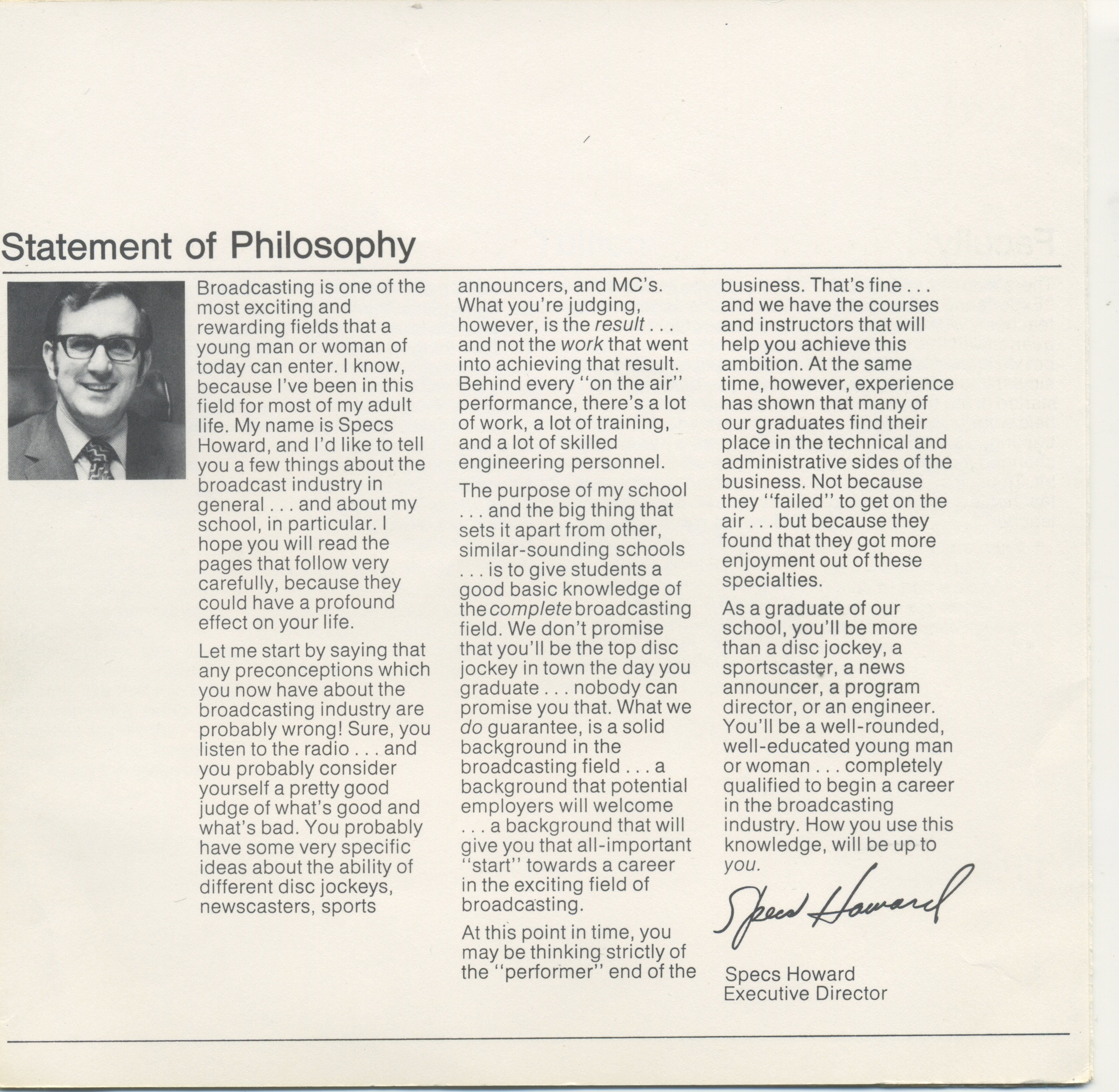 It is clear that Specs has had passion about this school since day one. His passion has continued to grow and he still visits the school on a regular basis at the age of 93.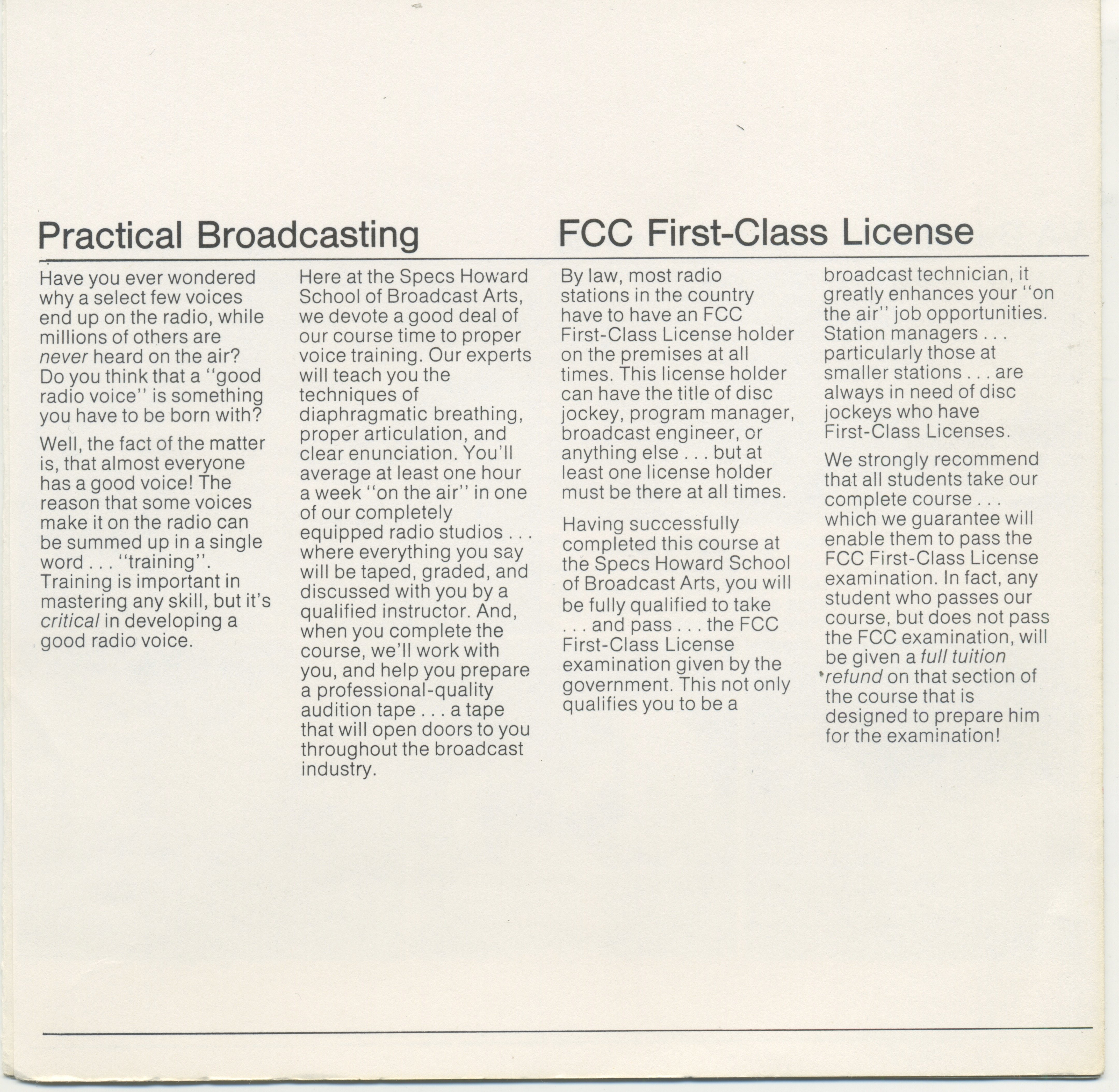 The original program had two courses: Practical Broadcasting and FCC First-Class License. The courses could be taken separately, but it was recommended that students take both, to make them well-rounded candidates for potential employers. Now, the school offers Broadcast Media Arts, Digital Media Arts and Graphic Design programs, and students in each of those programs take six classes over three semesters.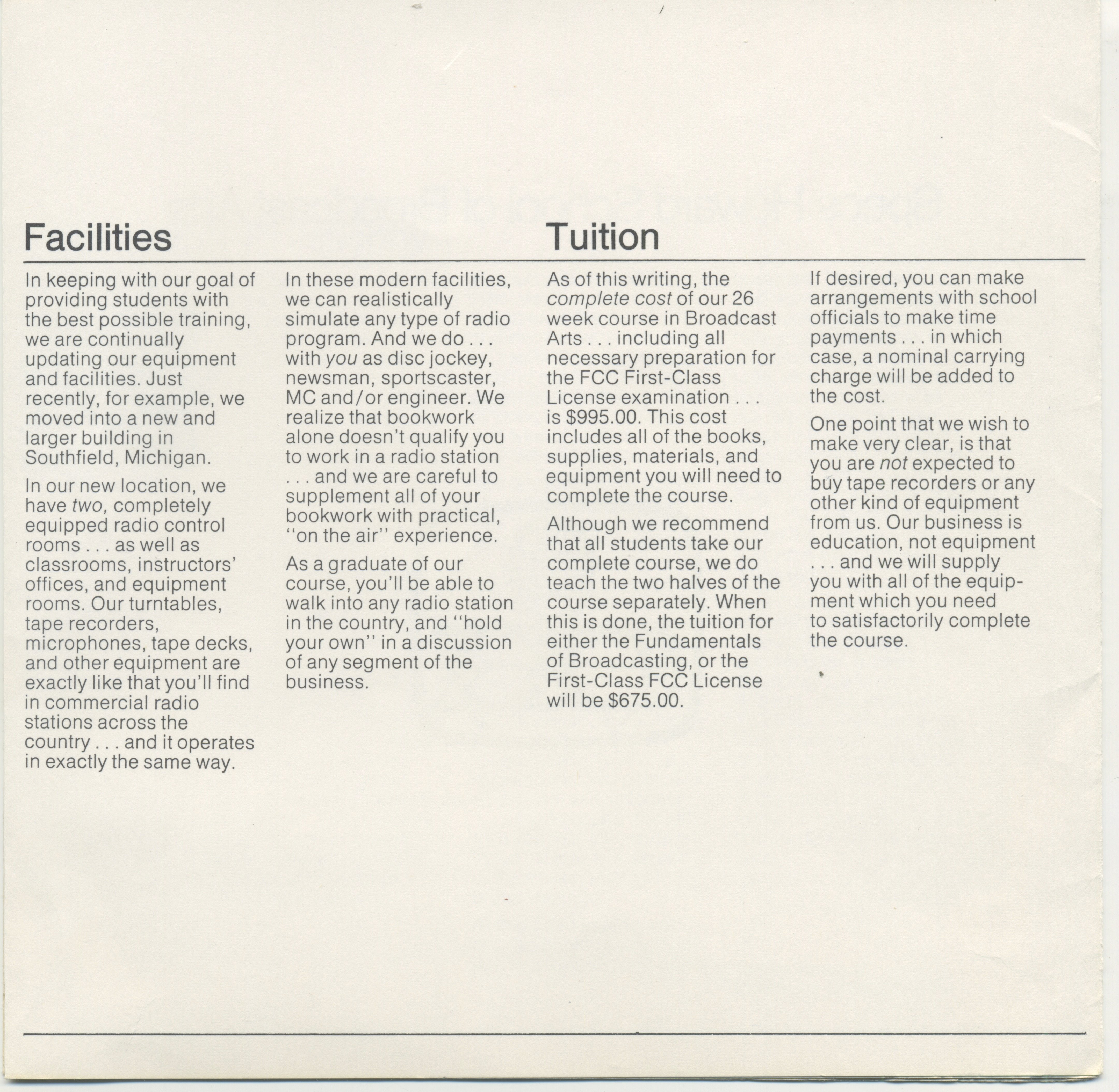 Our facilities have changed drastically since 1970. Our current facilities offer radio stations (including our online station, specsradio.com), as well as practice studios, Mac edit labs, an equipment room, a matte room and a Learning Resource Center.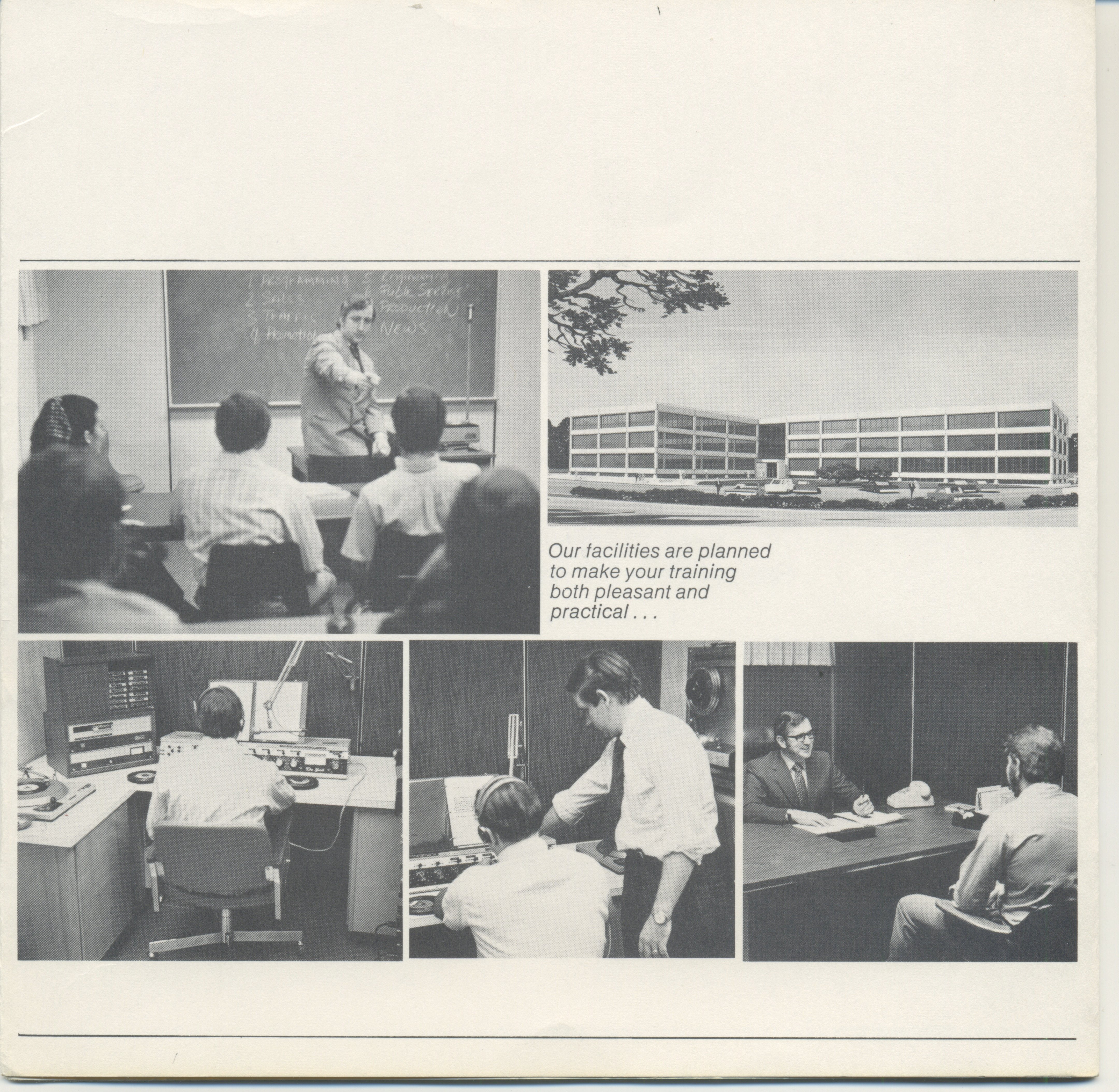 Clockwise from top left: David Manheimer teaches about the departments of a radio station; the building that housed the school in 1970; Specs Howard himself enrolling an eager student; students at work in the first radio station, WNLD.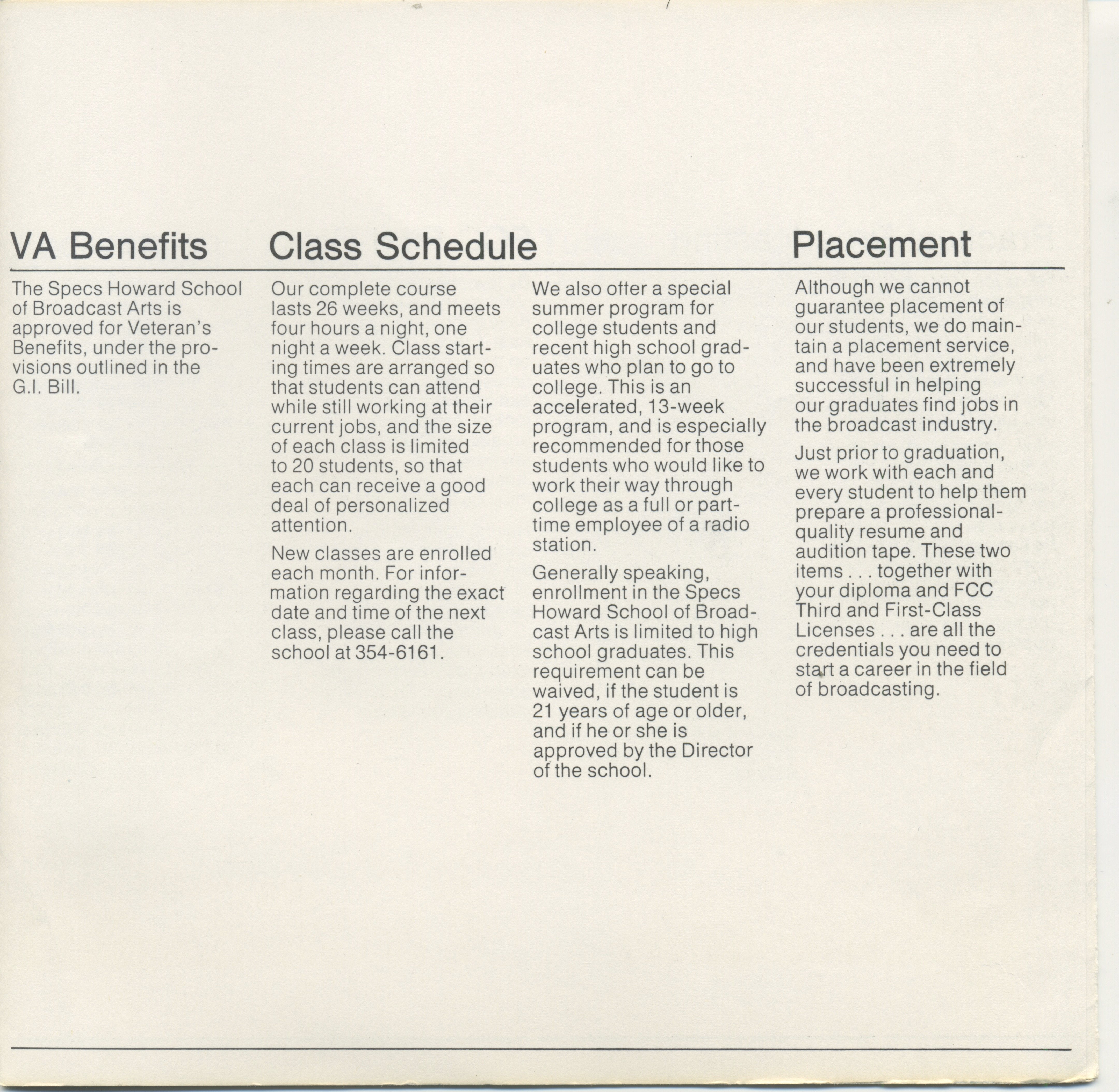 Currently, Specs Howard programs are 48 weeks in length, and both day and night classes are offered. Students meet on campus two times a week, and in addition, the programs have evolved to include weekly online work that students complete on their own time.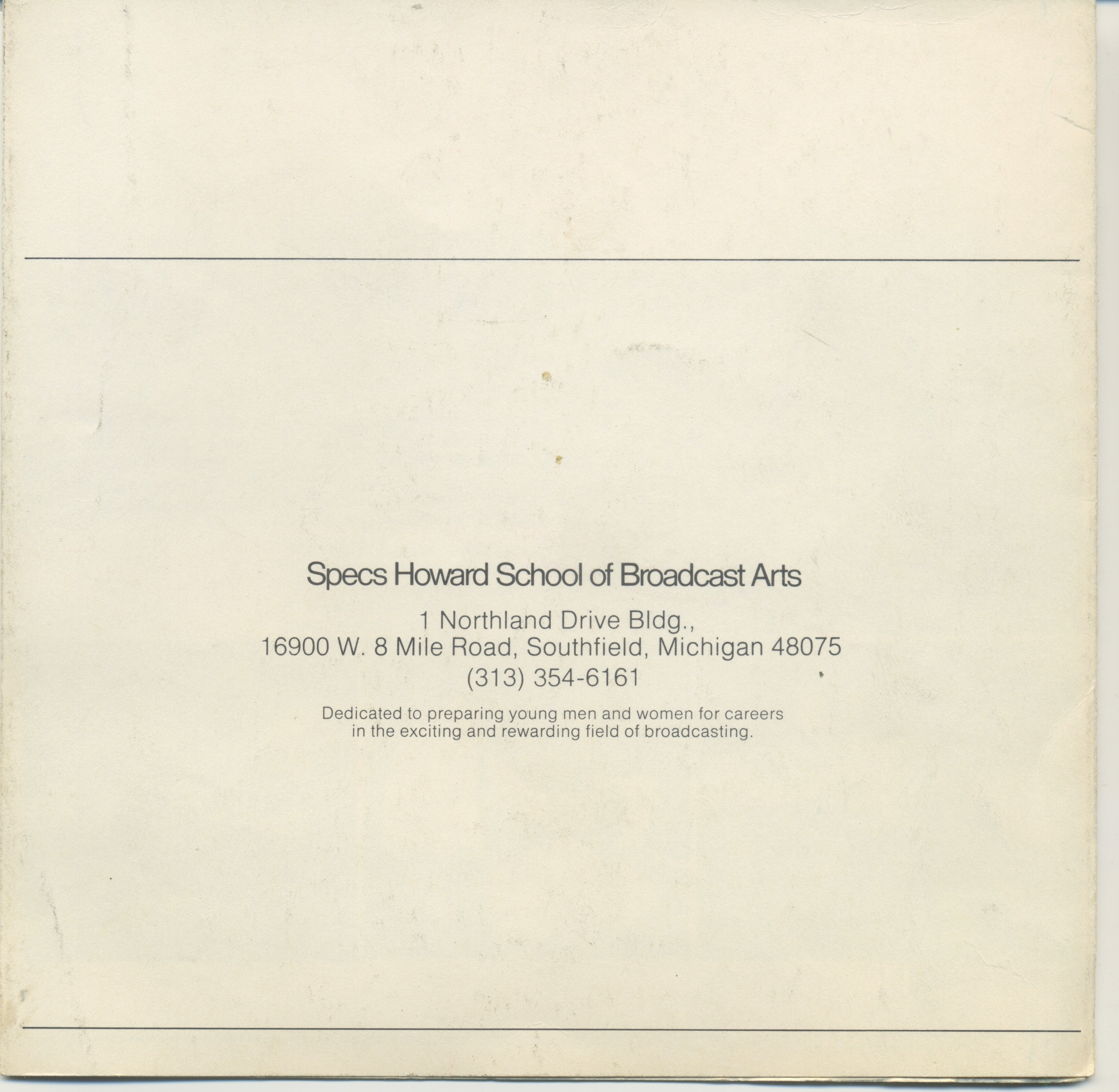 Our location and phone number may have changed, but the heart of Specs Howard has not. For almost 50 years, we have been committed to educating future media professionals. It is, and always will be, our goal to give students a solid understanding of the media industries.