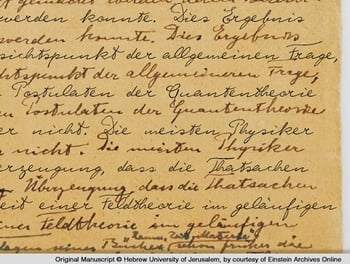 Albert Einstein's handwriting turned into a font that you can use today!
Here is an example of the original writing with a digital font overlay courtesy of the Kickstarter Campaign. Read below to find out how you can start using it.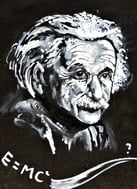 If you are looking to amp up your next project and need a handwriting style font, check out this fantastic one from Typographer, Harald Giesler. Creating the type out of someone's handwriting is not an easy task. It took the typographer over 6 months to copy and perfect. Using an electronic pen and carefully tracing over each letter and number Physicist Albert Einstein wrote, Giesler was able to create the entire font set. He took it one step further and created four versions of each character to make it seem more like real handwriting. The letters will change slightly depending on the character that is before and after it.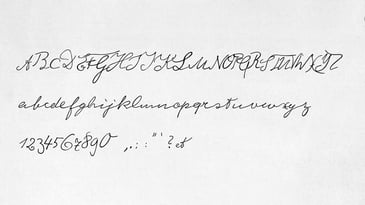 sample of the new font. Image via fastcodesign.com
Giesler is now looking for some help to extend this typography even further by adding an additional set and some science related characters. He has a kickstarter campaign set up to keep working on the large project. For $25, you can add into the fund and download your own copy of Albert Einstein handwriting.
While handwriting font is not used as often as other styles, it can add a touch of class and give a homemade feel to your next project. To learn more about typography, sign up for our Graphic Design program. Our GFX students learn about fonts, typefaces, color theory, and typography. Take a tour of our school and get your questions answered by clicking below to meet with one of our Admissions Representatives.