The Accrediting Commission of Career Schools and Colleges (ACCSC) celebrated its 10th annual Professional Development Conference in San Diego this past week. The Specs Howard School of Media Arts had the honor of attending the event for a very special reason!
A Brief History of Specs Howard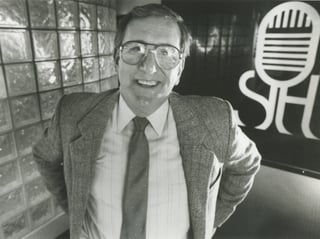 As many of you out there know, we have not always been known as the Specs Howard School of Media Arts. In 1970, the school was founded as the Specs Howard School of Broadcast Arts by radio pioneer Jerry Liebman, aka Specs Howard. When it first open its doors, the school's main focus was radio broadcasting.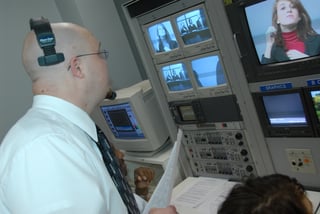 With an eye on both trends in broadcasting and technology, Specs Howard introduced its first TV studio in 1981, allowing students to study camera operation, lighting, directing and video editing.
In order to keep pace with new technologies, the school added non-linear digital video editing to its curriculum in 1994.
The new millenium brought increased interest in online technologies, and with it new employment opportunities. Graphics and web design professionals became increasingly in demand, and Specs Howard added the Graphic Design program in 2008 to help fill this need. In 2010, demand for web-based media professionals inspired the indroduction of the Digital Media Arts program and quality graduates were ready to produce high-end video material for the internet.
2009 marked the year Specs Howard opened its Farmington Hills satellte location, at the Studio Center production complex.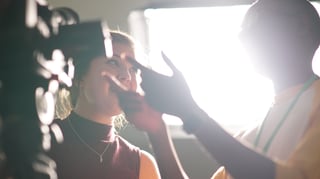 Fast forward to 2016. The Specs Howard School satellite location is expanded to become the home of both the Digital Media Arts and Graphic Design programs. And that is how you will find us today.
About the ACCSC
ACCSC's mission is to serve as a reliable authority on educational quality and to promote enhanced opportunities for students by establishing, sustaining, and enforcing valid standards and practices which contribute to the development of a highly trained and competitive workforce through quality career oriented education.
ACCSC's mission has two primary objectives:
To assure students and the general public of the quality of educational training provided by ACCSC-accredited institutions and their programs and
To assist institutions in continuously improving themselves and the training they provide students
(ACCSC.org)
Our Award
On July 1, 1978, Specs Howard received approval for its first accreditation. In order to be recognized by the ACCSC, the school must meet strict standards set by the Accrediting Commission.
Every year, a handful of schools are recognized by the ACCSC for their accomplishments. This year the Specs Howard School of Media Arts was one of a small number of schools in the United States to receive the School of Distinction Award.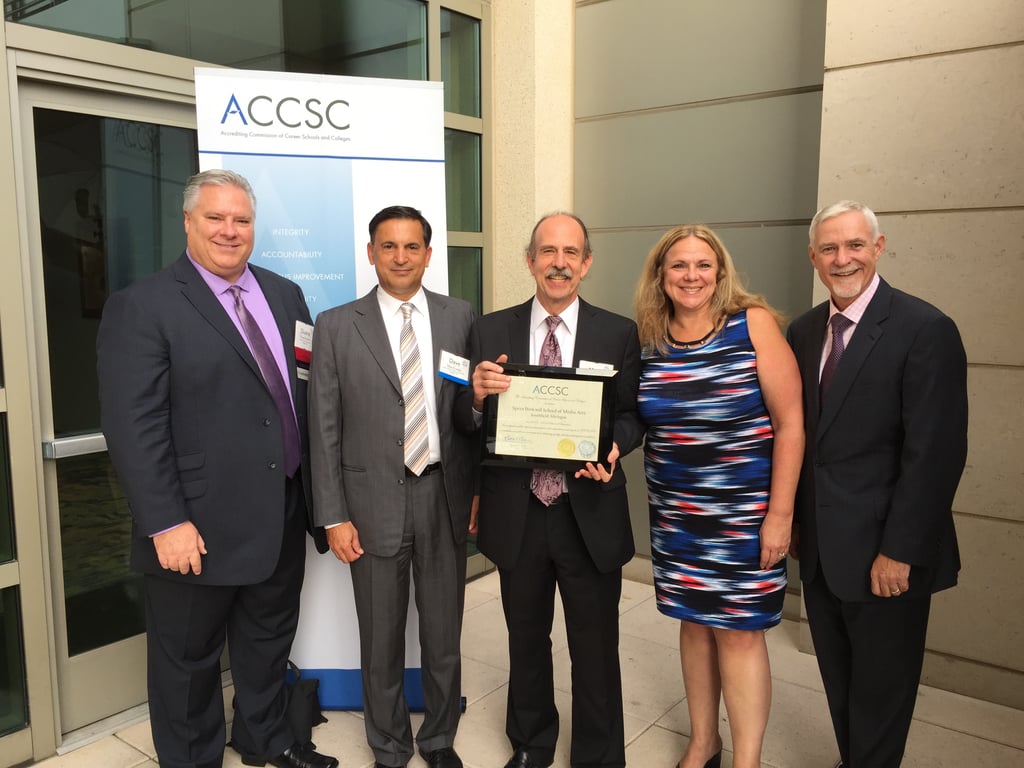 According to the ACCSC, "This award recognizes accredited member schools that demonstrated a commitment to the expectations and rigors of ACCSC accreditation, as well as a commitment to delivering quality educational programs to students".
Founder Specs Howard had this to say about the award, "I'm deeply appreciative to the accrediting organization for recognizing us over the years since 1978. We try to run a good, honest, and believable school. And it didn't happen out of this office. The people who work here; the hours that they put in preparing for the re-accreditation that enabled us to get this award. I think they know who they are, and I think they should be very proud because it's their award. And I like to stand and take some credit for it, but they should get all of the credit, because the staff did it. Thank you, and congratulations to the staff."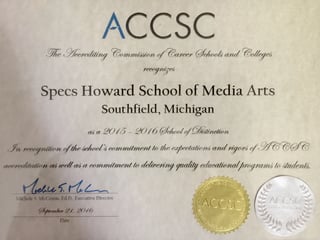 For over 46 years, the Specs Howard School of Media Arts has been dedicated to teaching students the fundamental skills for entry-level employment in the media industries. What started as a school for radio performance in 1970 has grown into a school for anyone with a creative drive. Specs Howard now offers programs in Graphic Design, Digital Media Arts and Broadcast Media Arts.
To learn more about the programs offered at Specs Howard, please visit our website at specshoward.edu.
Sources: