Can you spot the Photoshop fake?
This year marks the 25th anniversary of Adobe's image manipulation software program, Photoshop. To celebrate the milestone, they have created this fun quiz to test your Photoshop knowledge. Can you tell if the image is real or if it's Photoshopped? Click here or the image below to find out.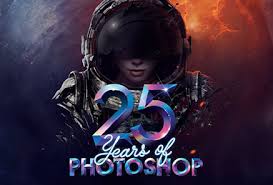 Share your results on Facebook or Twitter. Use #SpecsHoward and let us know how you did!
Students in our Digital Media Arts (DMA), Graphic Design (GFX) and Broadcast Media Arts (BMA) programs learn how to use Adobe Photoshop. Each program uses Photoshop for a variety of reasons. Discover more about our DMA, GFX & BMA programs and what kind of other software students use by taking a tour with an Admissions Representative. Click here to schedule your tour today!
Are you unsure which program is best for you? Click here or the button below to find out your specs by downloading our infographic to see what program best suits your personality.