Continuing your education should be a fun and exciting new adventure and not full of unnecessary stress! Many people worry about how they will be able afford to go to school. Our Financial Aid Officers are here to help you through the entire process. Financial Aid (for those who qualify) can be overwhelming for many; we will show you some easy steps to completing your journey.
Do I qualify for financial assistance?
This is the first question most people ask before they decide to go to school. Many do not realize that the answer is often, yes! Getting aid based on financial need is what gets the most attention, but that is not the only reason to receive assistance. There are grants, scholarships, and various types of loans that are available to students. You will just need to apply and see what you qualify for.
There are many scholarships that we offer here at Specs and some are specifically for the program you are interested in. There are Graphic Design, Digital Media Arts, and Broadcast Media Arts scholarships that high school students and adults may be eligible for. Applying is all you have to do! To find out more information about available scholarships go to specshoward.edu/admissions/scholarships.
What kind of financial aid is available?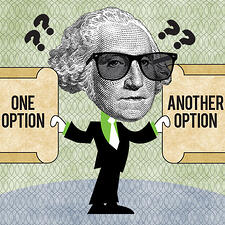 There are four different types of financial aid that a person may receive at Specs Howard School.
The first type, called grants, are a kind of "gift aid". That means that it's financial aid that doesn't have to be paid back. Grants are typically awarded based on need.
The second type is scholarships, which are financial gifts from organizations that are awarded based on merit and/or financial need. Most scholarships require an application as well as prerequisites that must be met to qualify.
Government loans are the third type of financial aid which are awarded by the U.S. Department of Education based on qualifying circumstances. The three kinds of government loans are Federal Direct Subsidized (the government covers interest during deferment), Federal Direct Unsubsidized (the borrower is responsible for all interest), and the Federal Direct Plus Loan (for parents of dependent students).
The last type of financial aid is private loans. Private loans are funds that are given to students from a private institution like a bank or a credit union. Private loans both require an application to verify qualification along with possibly higher interest rates than government loans.
How do I start?
Every student is recommended to fill out the FAFSA (Free Application for Federal Student Aid) at fafsa.ed.gov. Many will be eligible for some type of aid. It is important for every student, no matter the income of the student or the student's parents, to fill this out. The FAFSA determines the type and amount of aid through loans, grants, and some scholarships.
Knowing that you can qualify for many types of aid should put your mind at ease. With 4 types of assistance, there is no reason to be afraid to apply. It's easy to get started! Just visit fafsa.ed.gov and fill out the FAFSA form to find out what you qualify for.
Then give us a call at 866-61-SPECS to get started. During your appointment with your Admissions Representative, you can meet with a Financial Aid Officer. They will walk you through the entire financial aid process, and will help you understand what you may qualify for. For Specs Howard financial aid frequently asked questions visit www.specshoward.edu/admissions/financial-aid-overview. Nothing should stop you from pursuing your dreams of working in the media industry. Click here or the button below to make your appointment to learn about your options with Specs Howard School of Media Arts.
Still a bit confused? You may be a visual learner! Learn more about the financial aid (for those who qualify) process with this infographic.
To find out more about each of our programs, click on the name below.