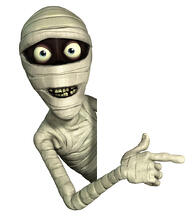 Looking to create something cool using Photoshop or Illustrator for Halloween? We have gathered a few great ideas to spice up your party invites or just something fun for your portfolio!
Create Custom Halloween Text

Here is a simple font made using Illustrator. You will start with a pre-made font, add some effects, create some new art brushes, and form a spiderweb to make the text spookier.
To watch the tutorial on creating custom text, click here.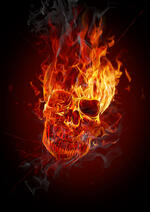 Create a Flaming Skull for Halloween
In this tutorial, you will be using stock images of a skull and flame. You will mix them together by changing the blend mode and adjusting the color balance to create this scary, flaming skull.
To watch the tutorial on creating the flaming skull, click here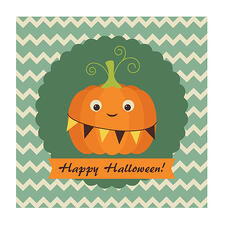 Create Retro Pumpkin Art in Illustrator
This adorable pumpkin is an easy Illustrator tutorial that is great for a beginner. You will create your own image with some basic shapes, free transform and the pen tool. Add this to a party invite or greeting card to send to friends and family. Make a few different versions with different colors and expressions.
To watch the tutorial on creating retro pumpkin art, click here.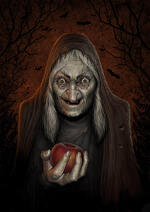 Create an Evil Queen with this Advanced Photoshop Tutorial
This tutorial is a bit more time consuming than the others, but you will be able to create an awesome image to use this Halloween. Many of the elements were create by just using the brush and pencil tools.
To watch the tutorial on creating the evil queen, click here
Are you new to Photoshop and Illustrator? Interested in learning how to use Adobe Illustrator and Photoshop? Specs Howard School of Media Arts may be for you! Check out our Graphic Design program to learn how to use these programs for print and web design. Learn more about what we teach at Specs Howard by clicking here or the link below.
All images seen are from tutsplus.com