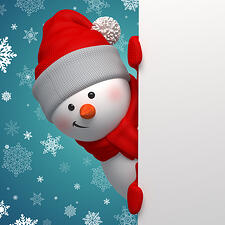 Are you looking to get creative during your winter vacation? Or maybe you just want to add a little spice to your winter life. Well, you can make some cool stuff using Adobe Photoshop or Illustrator with these great tutorials.
Snowflake Background
You can create an icy background with some snowflakes in this tutorial. You will add some noise and screen the background to make it look icy. The snowflakes are then created with the line tool by copying and merging the lines. Find the tutorial from Photoshop Star here.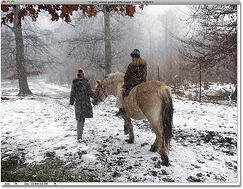 Falling Snow
Photoshop Essentials has some great tutorials on all kinds of fun Photoshop tricks. This one shows you how to add falling snow to any photograph. You can find the tutorial here.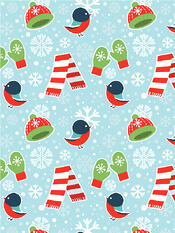 Winter Pattern
This fun patterned background is created with Adobe Illustrator. This tutorial includes multiple steps but you end up with an awesome image. You can use it for an e-card background or print it and use in a scrapbook album. You can find the tutorial from TutsPlus here.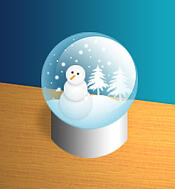 Snowglobe
Create this adorable snow globe with this Photoshop tutorial. It might take a bit longer to make as there are a few more steps. You will create the background, table, globe, snowman, snow, trees, and base all separately. You can find the tutorial from Slick Tutorials here.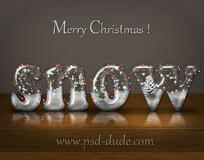 Snowy Text
This tutorial makes a cool glassy text with snow in it. You are going to need a photo of some snow to copy over onto the text. Visit PSD Dude and find the tutorial here.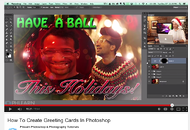 Christmas Card
The folks at Phlearn have great tutorials on Photoshop, some you will need to pay for. This tutorial showing you how to make a cheesy Christmas card is free. You will use a stock background and add a few photos to it. Then add some terrible text and some lens flares and you will have the best worst card ever! You can watch the video tutorial here.
Are you new to Photoshop and Illustrator? Maybe you own it and want to learn how to fully utilize it. Specs Howard School of Media Arts may be for you! Check out our Graphic Design program where you will learn how to use these programs for print and web design. Learn more about what we teach at Specs Howard by clicking here or the link below.