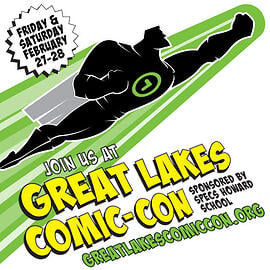 Join Specs Howard School of Media Arts at the Great Lakes Comic-Con February 27th-28th in Warren, MI. We will be there taking lots of photos and filming all of the excitement! Come and meet with us to learn all about Specs Howard School and our Graphic Design, Digital Media Arts and Broadcast Media Arts programs.
Comic-Con events include guest panel discussions, costume contests, and gaming. Over 50 exhibits and guests from Marvel Comics and DC Comics, The 501st Great Lakes Garrison and Rebel Base, The R2-D2 Builders Club, The Michigan LEGO Users Group, and more!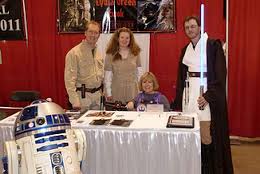 Detroit native, Lydia Graber, an Ewok in Star Wars: Return of the Jedi, will be there for photos and autographs.
For more information about ticket pricing & location, click here.
Do you love comics? Are you interested in creating graphically interesting content similar to comics, whether it be for print, web or video? Check out our Graphic Design or Digital Media Arts programs! Stop on by our booth at the Great Lakes Comic-Con or click below for a tour of our school.
Photos Via: Great Lakes Comic-Con