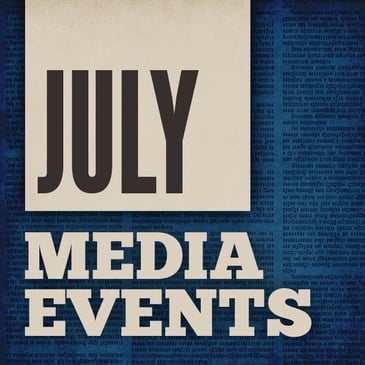 Are you tired of finding out about cool events AFTER they have happened? Don't worry, we have come up with a solution for you! Specs Howard School of Media Arts has put together a blog series cleverly titled "Media Events of the Month" just for you! Check back here monthly to stay up to date on all events related to the Graphic Design, Digital Media, or Broadcast Industries.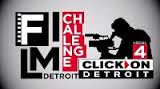 Film Challenge Detroit
What: Create a 5 to 15 minute film with the theme "Resurgence: A Comeback Story."

The grand prize winner will receive a trip to the Sundance Film Festival in Park City, Utah


When: Submissions run from June 15 - September 15, 2015
For more info and contest rules: http://www.clickondetroit.com/filmchallengedetroit


Vintage Electronics Extravaganza
What: Held by the Michigan Antique Radio Club, this event features vintage radios and televisions, audio equipment, record players, and any relative vintage electronics items.
When: July 9-11, 2015 in Kalamazoo, MI
For more info: visit their website at michiganantiqueradio.org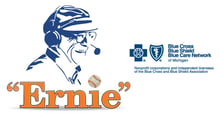 Ernie - A play by Mitch Albom
What: A two-man play about the late Detroit Tigers announcer, Ernie Harwell.
When: July 9 - August 2, 2015
Where: The City Theatre, located inside Hockeytown Cafe in downtown Detroit
Cost: Tickets are $20 and $25 and can be purchased at the Fox Theatre or Joe Louis Arena box offices.
For more info: visit olympiaentertainment.com




48Hour Film Project - Detroit
What: A film competition created and finished in a 48 hour weekend. Each team will randomly be assigned a genre of film and every team will have to include a character, prop and a line of dialogue assigned to them.
When: July 10-12, 2015; Kickoff is on Friday at 6pm and films must be turned in on Sunday by 7:30pm
For more info and a complete list of rules: visit 48hourfilm.com







Detroit Design Festival Submission Deadline

What: The DDF is a citywide celebration of design and creativity. They are accepting artwork for their festival being held in September.
Deadline: July 15, 2015 at 11:59pm
For more info: visit detroitdesignfestival.com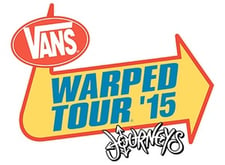 Vans Warped Tour
What: An annual summer concert tour featuring 30 bands on 4 stages. It is the largest traveling music festival in the US, sponsored by shoe manufacturer Vans. The music is a diverse mix, but the tour has been a showcase for mostly alternative and punk rock music.
When: July 24, 2015 the tour will be here in metro Detroit
Where: The Palace of Auburn Hills in Pontiac, MI
For a complete lineup: visit vanswarpedtour.com




Traverse City Film Festival
What: A film festival held in Traverse City, MI featuring a variety of films chosen by invitation only.
When: July 28 - August 2, 2015 at various venues
Cost: Many films are free and general admission tickets are $12
For more info and to see a list of films for this years festival: visit traversecityfilmfest.org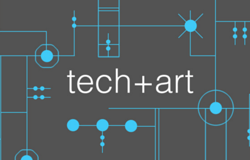 tech + art exhibit

What: The exhibit "explores applications of technology in the creation and experience of art". Works can include everything from images and sounds to text and movement.
When: Entries need to be submitted by July 19th. The exhibit runs from July 24 to September 6, 2015 at the Ann Arbor Art Center in Ann Arbor, MI
For more info: visit annarborartcenter.org

Current Events for Specs Students
Freestyle Friday's are free events for current Specs Howard students to learn a bit extra outside the scheduled class time. They are taught by our instructors and the topics will vary. Seating is limited so sign up as soon as possible. We can't wait to see you there!
GFX Lunch & Learn: Adobe Acrobat Pro in Graphic Design

Learn how to use Acrobat Pro to view, create, manipulate and manage files. Create form fields, add security and signatures, prepare files for print, and more!
Your Host: Julie Langdon
Date: Friday, July 10th, 2015
Time: 11am - 1pm
Location: Specs Howard Southfield Campus
Help! I Bought a DSLR Camera and Don't Know What to Do With It
Start using DSLR video cameras the right way in this intensive workshop. Topics include cameras settings, depth of field, interchangeable lenses, external audio recording devices, data management, camera rigs, and essential tips from a seasoned professional. Owning a DSLR camera is not required.

Your Host: Tim Peterson
Date: Friday, July 31st, 2015
Time: 11am - 1pm
Location: Specs Howard Farmington Hills Satellite Location

We do our best to search the web and to stay in contact with our resources, but we are always looking for more connections in the industry! If you are hosting or attending any graphic design, digital media, or broadcast related events, let us know by commenting below or contacting acook@specshoward.edu!