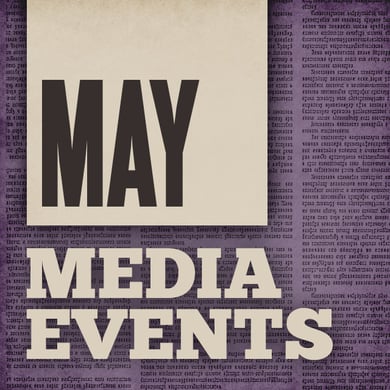 Are you tired of finding out about cool events AFTER they've happened? Don't worry! We have come up with a solution for you! That's right, it is another installment of our continuing series: Media Events of the Month. Check back here, monthly, to stay up to date on all events related to the graphic design, digital media, and broadcast Industries.
FREElance Drinks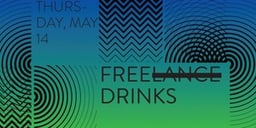 Looking for an excellent insight into the world of freelance? Learn about working with clients, invoicing, finding an ideal balance between work and life, and much more! The best part? This event is free! It is also a great opportunity to learn about that freelance life, while also being able to share your insight with other freelancers.
Where: Grand Rapids Brewing Co.
Date: Thursday, May 14th
Time: 6pm - 8pm
Link: https://www.eventbrite.com/e/freelance-drinks-tickets-16853954632
Film Night at Cinema Detroit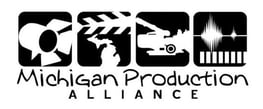 A documentary by Chris-Teena Constas, titled Jane of All Trades, goes in depth about the film industry in
Michigan during a time of opportunity. Since filming incentives were removed from state law in 2011, the film industry in Detroit began to dwindle as quickly as it arrived. After the screening, there will be a Q & A with the director about Michigan's current film industry, and what we all can do to improve it. Cost is $5 at the door, but make sure to reserve a seat with the link below! They're expecting a sold out show.
Where: Cinema Detroit
Date: Thursday, May 28th
Time: 7:30pm (Doors at 7pm) - 10:30pm
Link: http://mpami.org/events2?controller=event&task=options&eventId=6
Cinco de Mayo Exhibition Opening
Inner State Gallery and Mexico City gallery Fifty24MX are proud to announce a group exhibition opening May 8th featuring 11 Mexican artists that are making an impact in the new contemporary art movement. In addition the exhibition will also bring two of Mexico City's most prominent muralists to Detroit for a large scale mural campaign in Southwest Detroit kicking off on May 4th in celebration of Cinco De Mayo.
Where: Inner State Gallery
Date: Friday, May 8th - Saturday, May 30th
Time: Open to the public
Link: http://innerstategallery.com/cinco-de-mayo-curated-by-fifty24mx/

Looking to learn a little more about design? Covering subjects like visual language of line, shapes, values, textures, colors, compositional arrangement, positive and negative space, and variety, this weekly class has something to offer graphic designers of all levels. If all spots are taken, the Ann Arbor Art Center offers a wide variety of classes that'll help out your design and art skills.
Where: Ann Arbor Art Center
Date: Every Wednesday
Time: 1pm - 3pm
Link: https://apm.activecommunities.com/annarborartcenter/Activity_Search/basics-of-design/560

Printed Matters

Printed Matters is a solo exhibition featuring the work of renowned artist Shepard Fairey, who will return to Detroit for the first time in over a decade. Printed Matters is a continuous series of exhibitions, which focuses on the importance of printed material in Fairey's art. Each exhibition highlights this significance by incorporating a variety of Shepard's printed material. Mediums include serigraphs on paper, editions on wood, editions on metal, and fine art collages.
Where: Library Street Collective
Date: Friday, May 22nd - Saturday, August 15th
Time: Open to the public
Link: https://www.facebook.com/events/849508305123151/
May Events for Current Specs Students
GFX Lunch and Learn: Flash Animation
Interested in getting into Flash animation? Our very own Nicole Gulley is hosting the perfet Lunch and Learn for you! Get started with the basics necessary to dive into the world of animation! Sign up in Sakai today to reserve your spot and start bringing your art to life.
Your Host: Nicole Gulley
Date: Friday, May 8, 2015
Time: 11am - 1pm
Location: Specs Howard Southfield Campus
Cost: FREE!! Sign up in Sakai today.
We do our best to search the web and to stay in contact with our resources, but we are always looking for more connections in the industry! If you are hosting or attending any graphic deisgn, digital media, or broadcast related events. Let us know by commenting below or contacting acook@specshoward.edu!
Looking to schedule a tour of Specs Howard School of Media Arts? Interested in learning more about our 12-month blended learning courses in Graphic Design, Digital Media Arts, or Broadcast Media Arts? Click the button above to set up an appointment to take a tour and talk with an Admissions Representative.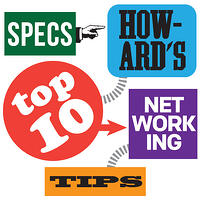 Don't miss out on any of these events because your networking skills aren't out of this world! Let Specs Howard help you with our 10 best networking tips. Click the image above for our tips that'll make you a must-have on the guest list!