Every year the Specs Howard School of Media Arts Career Services Department hosts an Internship Fair. An internship can be a vital starting point for anyone's career, offering education and insight while working within the media industry. The Internship Fair offers networking opportunities with leading local employers in Michigan. Check out a few photos of the event below!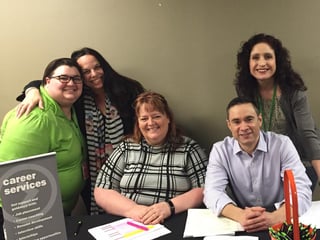 The Career Services Department assist Specs Howard students and graduates in their job hunt.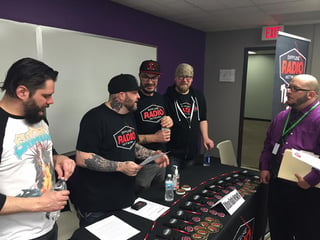 Specs Grad Ric Pruneda owns the online radio station "Diffuse Radio". Ric was not only looking for interns for his station, but he offered attendees the opportunity to pitch him the idea for a radio show to be featured on his station.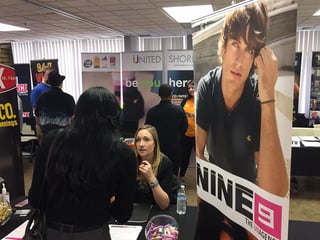 At the Internship Fair, there were networking opportunities available for students and graduates of all three of our programs. This offered a well rounded experience for everyone in attendance.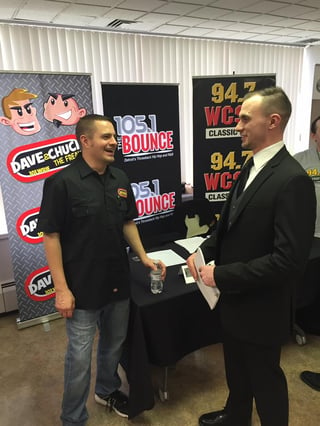 Specs Howard graduate Erik Aratari is the Event Coordinator for 101.1 WRIF. He always looks for fellow Specs grads to join his team!
If you are a Specs Howard student or graduate do not hesitate to reach out to a Career Services Advisor. They are here to help during all aspects of the job search process. If you are in need of assistance from the Career Services Department, call them today at (248) 358-9000.