Brad Weimer has always been a sports fan, and when he came to the Specs Howard School of Media Arts his plan was to find a way to work in sports media. His career path started before he graduated when he landed an internship position with the sports department at WDIV while attending classes at Specs Howard. When he graduated from the school in 2002, this internship transitioned into his first full time position in the industry as an associate producer at WDIV. This first step would end up launching Brad on a path in sports media that would lead him to working for a number of organizations all around the country.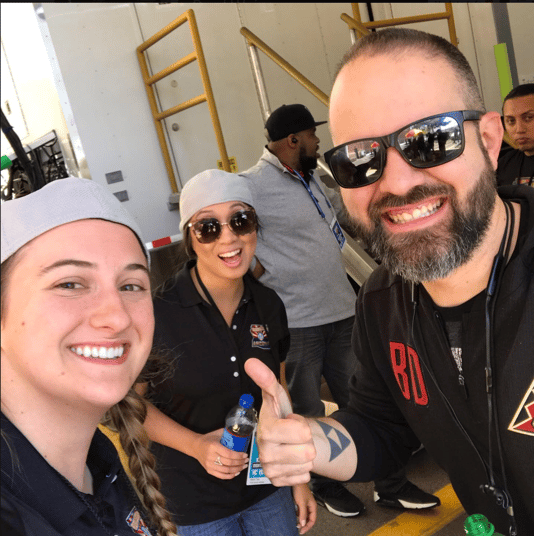 Brad stayed in his position at WDIV for a little over 4 years, until he had the opportunity to work for ESPN through their temp hire program. He made the move and began working as a production assistant for ESPN's remote productions division. While in this position, he worked on events from the Women's NCAA Basketball Tournament, the Little League World Series, and the Breeder's Cup. This was always a temporary hire position, so Brad worked hard to distinguish himself in the time he had before the term ended.
When the position did close, he ended up returning to his position with WDIV. However, this return was fairly short lived. Just a few months after coming back to WDIV, he was offered another associate producer job, this time for Fox Sports North in Minneapolis, Minnesota. There he started working on the production of pre-game and post-game content for major league team's local Fox telecasts, including the Minnesota Timberwolves, Twins and Wild, as well the Milwaukee Brewers and Bucks.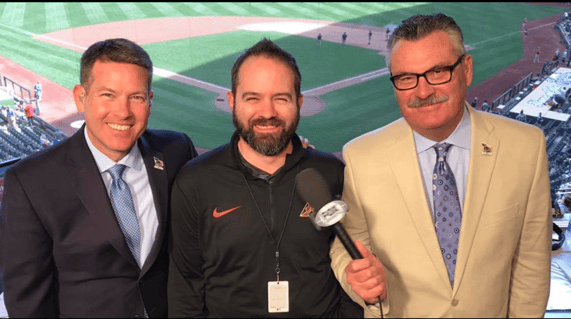 After roughly a year in Minneapolis, Brad had the chance to move up from an associate producer position to a full producer role, this time with Comcast out in San Francisco. He accepted this job and was a member of the team that helped Comcast launch their Comcast SportsNet Bay Area division. While there, he was responsible for producing much of their content. He continued to work on pre-game and post-game content but took on some new projects as well, such as their nightly SportsNet Central News Show. During his time with Comcast, Brad got to operate as the lead producer for the San Francisco Giants pre-game and post-game shows when they took the World Series championship in 2010. He considers this a highlight of his career to date, as it served as a culmination of everything he had been working towards as well as a tremendous moment for a network that launched their production division only a year earlier.
After three years working with Comcast SportsNet, Brad's old bosses from his time at Fox Sports North contacted him with another job opportunity. This job was with Fox Sports Wisconsin and would return him to producing pre-game and post-game content for the Milwaukee Brewers and Bucks again, but with the additional duty of producing the live event telecasts for the first time in his career. Brad accepted this position and moved to Milwaukee. After two years performing in this role, Brad was promoted to a lead producer position for the Brewers and Bucks, which he worked for a couple seasons.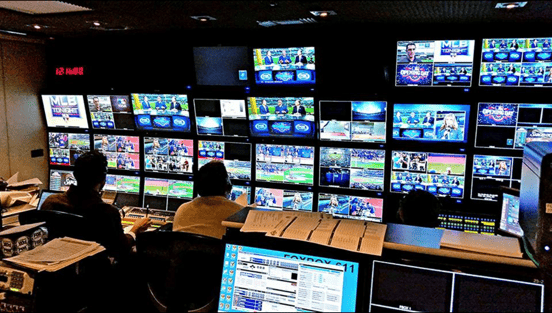 After those seasons, Brad made a move over to Fox Sports Arizona to perform lead producer duties for the Arizona Diamondbacks. He produced for over 3 seasons with the Diamondbacks and was on board when the team had their run to the playoffs in 2017 and even managed to pick up an Emmy win for the Best Live Event telecast.
Brad worked with the Diamondbacks up until June of this year. In June he was given the opportunity to move to the national scale when offered a position with Fox Sports in Los Angeles, California, as the coordinating producer for their WWE package. In this role he works with the WWE on aspects of the production for Friday Night SmackDown. He also worked on the development and launch of their new FS1 weekly studio show, WWE Backstage, where he now serves as lead producer.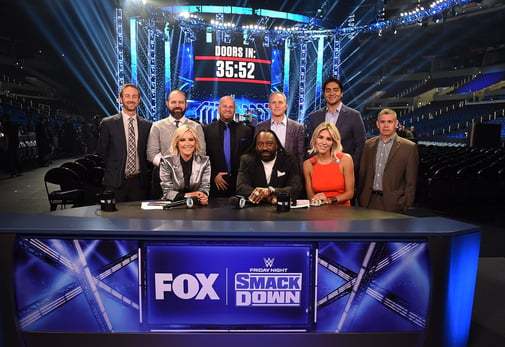 Despite all the traveling and moving his career has entailed, Brad has never lost sight of where he started. When asked about his favorite memory of the Specs Howard School of Media Arts, he told us, "The relationship with my instructors. I still keep in contact with a lot of them, and they were so instrumental in teaching me about the business and giving me what I needed to thrive. That and as the years have gone by, many of them have checked in and cheered me on as I've made progress in my career." Brad has always loved sports, and is proud to have made a career covering them. He's excited for the opportunities he has in front of him now that he's moved to national broadcasting and looks forward to continued journey ahead of him.