Paul Cicchini is a 2007 graduate of the Specs Howard School of Media Arts who is currently working as a news anchor out of Champaign, Illinois. He holds co-anchor duties for the 5, 6, and 10 p.m. new casts for WCIA.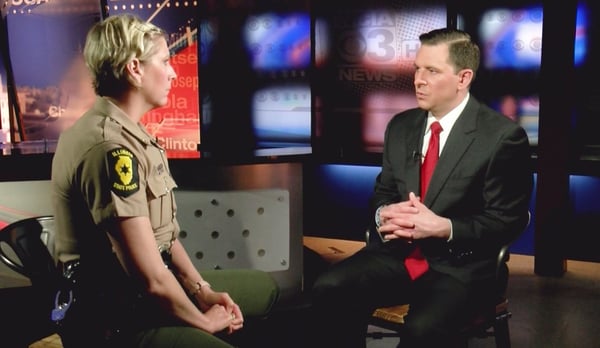 Paul got his start through the radio industry. A couple of months after his graduation from Specs Howard he accepted a position in Big Rapids, Michigan where he worked for the Scarpelli family's group of radio stations. Paul was the news director and solo reporter for the three radio stations. He would work long days anchoring the morning news and also covering the evening city/county meetings. After two-plus years working in Big Rapids, Paul took his talents south to WOOD Radio in Grand Rapids where he was an anchor/reporter, and eventually moved into a position as a news director.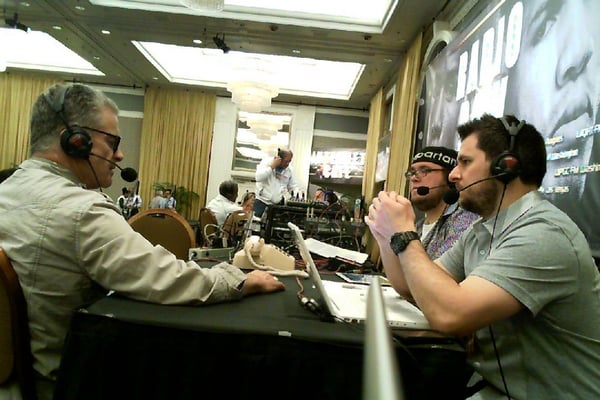 By January of 2013, Paul had made a switch in mediums and started working in television with a producer position for WXMI Fox 17. After slightly more than a year of performing duties behind the camera, Paul leveraged his previous experience as a radio reporter to move in front of the camera. He became a TV reporter covering politics, in particular the 2014 election cycle, while also occasionally filling in as an anchor. In January of 2015, he accepted a position in Peoria, Illinois where he was moved up the ranks to be the main anchor at WMBD. He held this position for a good three and half years, after which he accepted his currently held position as main anchor at WCIA, a sister station to WMBD within the Nexstar Media Group.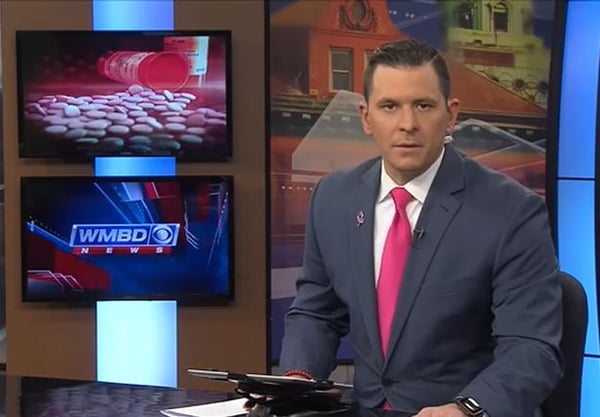 Paul has a number of memorable moments from his career. Back while he was still working in radio, he had an opportunity to interview Mitt Romney during his 2012 run for the presidency. While working as a television producer, he experienced what he considers his 'lightbulb moment' where everything came together in ways he had previously failed to see. This moment came the day that Nelson Mandela passed. Speaking on that day, Paul told us "It's a strangely memorable moment, but anyone who has produced a newscast will understand what it's like to work on a show all day only to throw out the rundown 20 minutes before we went to air." This quick fire news experience also helped prepare Paul for another memorable moment, the day that Fifth Third Ballpark caught fire. "I was still producing and it was non-stop breaking news and live shots. It was exhilarating and as fun as producing could be." Paul said.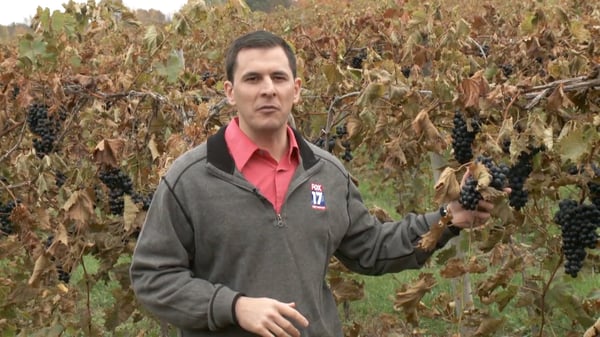 Paul looks forward to a continued career as a news anchor and couldn't be happier with where his media industry career path has taken him. We asked him what he loved most about his career, and he told us "That I get to be a part of peoples' lives. Trust is a great responsibility and I don't for one second take it for granted. Working in radio and/or TV requires a lot of moving and constant trust building, so you always have to be on your game and be willing to own up to your mistakes when you make them. No one is perfect. Today's climate is unlike anything, I think, that has ever been experienced, so the bar is higher, but I'm excited to try and meet it every day. It keeps me looking forward to walking in the door Monday through Friday."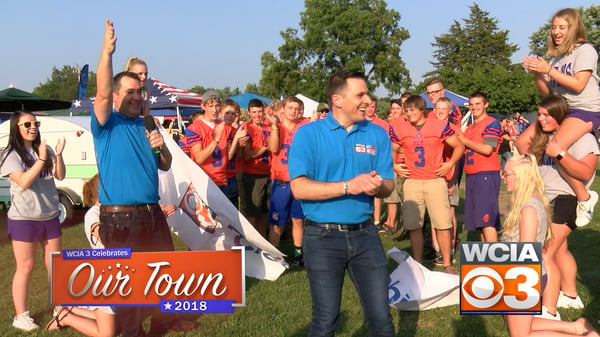 Are you a Specs Howard Alumni? We want to tell your story too! Click the button below to being the process.