Steve Linville was always interested in the worlds of design, graphics, and photography. Before attending the Specs Howard School of Media Arts, he began to accrue knowledge in these fields through study and work. He learned the basics of Adobe Photoshop and Illustrator (two of the most prominently used programs in modern design) through a combination of community college courses and some self-teaching. He further honed these skills and explored the world of photography as a wedding photographer apprentice.
After these experiences, Steve decided he wanted to pursue graphic design as a career for himself. With this goal in mind he attended the Specs Howard School of Media Arts and completed our Graphic Design program. Upon graduation, he hit the ground running, hungry for work and taking every opportunity that came his way. This attitude, coupled with Steve's versatility and passion, has led him down an incredibly varied career path.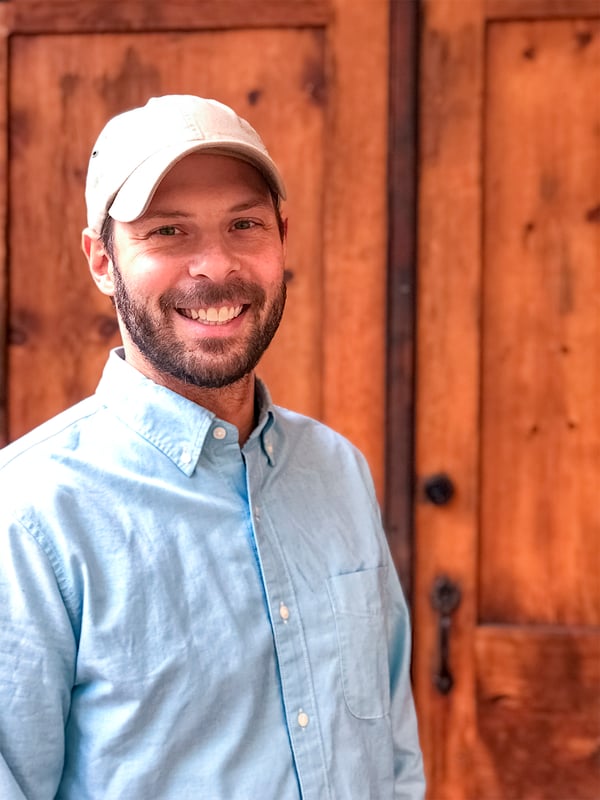 He started with a smattering of internships, which included positions in marketing communications at Beaumont Hospital in Royal Oak, and then later as a digital media intern at Citadel Broadcasting, which is now Cumulus. Still itching to get more work and wanting to establish himself as a driven, dedicated, and passionate media professional, Steve also volunteered briefly as a promotions intern with Metro Times. He gave his all to these internships and volunteer positions, all the while being sure to expand his professional portfolio and keep a keen eye open for any other work that would help him in achieving his goals.
Eventually his well-curated portfolio and internship experience started leading to temp positions in the design field. For a time, Steve worked for a printer in Fraser, Michigan and then eventually he found a temp position doing graphic design for the Detroit Auto Show. His involvement with the Auto Show would eventually lead to an opportunity to take a position in the General Motors Design Center as a graphic designer. From there Steve would end up taking a position with Fathead LLC as a graphic designer. He stayed with Fathead for a while, eventually working his way up to the role of senior art director.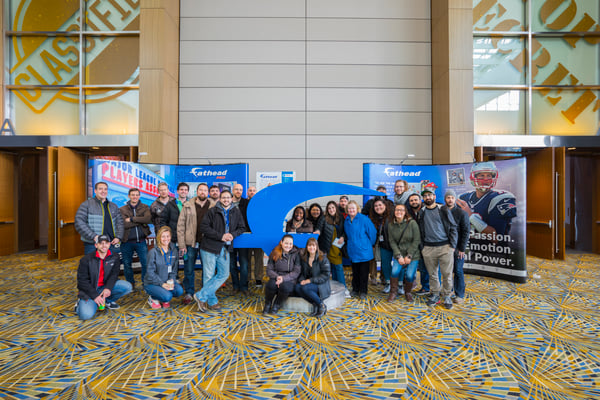 After a while in that position, Steve felt it was time to move on and decided to set out on his own for a while. While he had been accepting and working on freelance projects throughout his career, at this point Steve decided to truly spearhead a screen printing and freelance design effort. His freelance design ventures focus on brand development, logo creation, and environmental graphic design for any number of occasions or locations. His screen printing ventures include t-shirts, posters and invitations, as well as the design work necessary for these prints to succeed.
Eventually, another appealing position came his way in the form of a lead designer job for LSI Graphics, a company headquartered in Memphis, Tennessee. Steve accepted this position, and works it remotely as he continues to live in the Metro-Detroit area. In this position he is responsible for creating graphics for a vast variety of situations. These include environmental and way-finding signage for business and events and displays for high schools, colleges, and universities. Due in part to pervious experiences, his work these days tends to focus most on college and professional sport spaces, which include but aren't limited to things such as locker rooms and meeting spaces.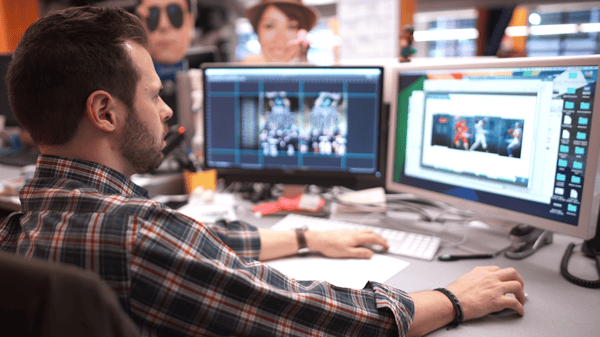 We asked Steve about the most memorable moment in his career to date, and a number of examples came to mind for him. He remembers the excitement of getting to personally design a franchise timeline for the Cleveland Cavaliers while working with their owner, Dan Gilbert. He's also proud of the many years he had opportunity to design the exterior graphics displayed at the Michelin Media Center for the North American International Auto Show, an effort that ended up getting him an interview on the Paul W. Smith radio show on WJR.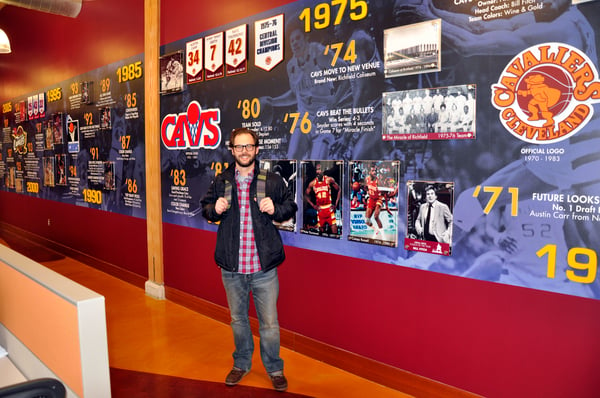 Most recently, Steve completed a large project with the Penn State Football team. His work is on display in 8 meeting rooms in the Lasch Building. He also was apart of creating 12 All-American plaques and a type wall for the building that took a lot of engineering to get right because of various dimensions.
Steve continues to work for LSI Graphics as well as pursuing freelance work and looks forward to a continued career in graphic design. When asked why he loved the career he had built for himself, Steve told us, "I enjoy the change in projects, the assortment of possibilities and the ability to have an impact on so many different businesses and groups. Meeting new people and learning about so many different subjects and situations is a lot of fun too