There is a new and exciting holiday in Michigan this year. Monday, June 30th 2014 is now officially known as Social Media Day! In honor of this new event and the always increasing growth on social sites we are holding a #SpecsGradAtWork photo contest. During the week of June 23rd, 2014 take an awesome photo (or a really rad selfie) of you doing your thing in the media industry.
The contest rules are as follows:
Must be a current Specs Howard student or grad working in the media industry (yes, internships count).

Photo must be posted on TWITTER.

Your tweet must include the hashtag #SpecsGradAtWork.

You must tag @SpecsHoward in your tweet as well as have your account public.

Your tweet must be submitted by Monday, June 30th at noon.

Your photo does not have to be taken during the contest dates, however your photo must be of you at your current place of employment.
Get creative with your photos! Do something crazy to show EVERYONE how much fun you have on a daily basis. The winners will be chosen by a panel of judges and will be announced on Monday, June 30th at 3pm. There will be First, Second and Third place prizes. We will contact the winners through Twitter.
*By submitting your photo to the #specsgradatwork photo contest you authorize Specs Howard School of Media Arts to the rights of that photo.
Congratulations to our winners!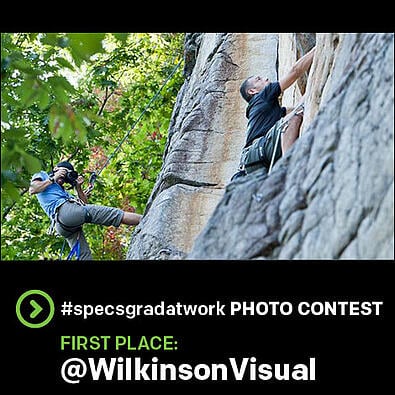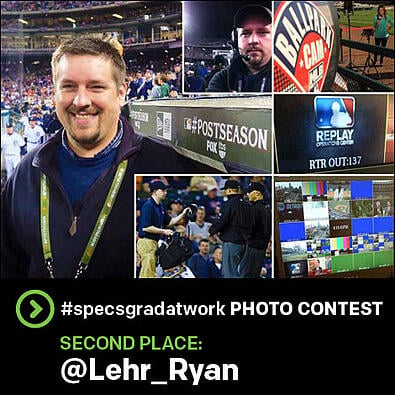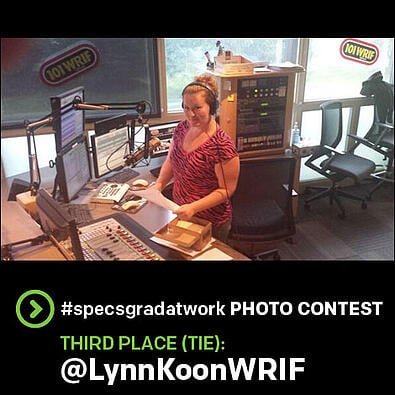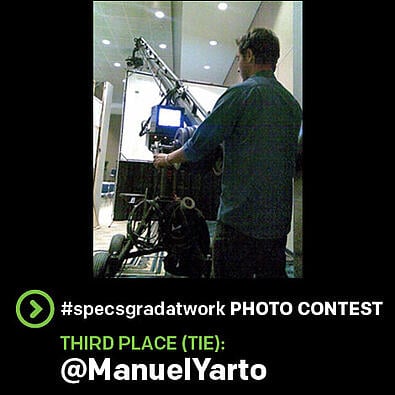 And a special thank you to everyone who participated! Stay on the look out for more #SpecsGradAtWork contests!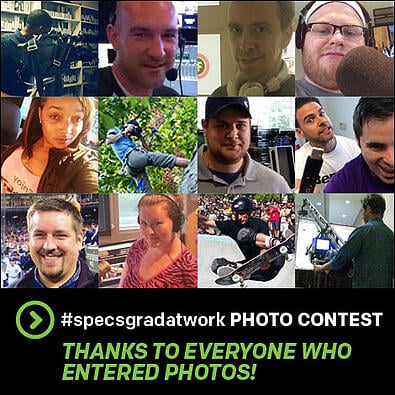 To see other Specs grads at work, check out our website and Life Lessons From The Field series on our blog. To learn more about Specs Howard School and to have all of your questions answered click here or the button below.