Are you looking for a way to not only brand yourself and have your work seen by people from all over the world, but to compete with some of the biggest names in the film and video industry? The 36th Annual Telly Awards is the perfect place for you. The best part about it? Anyone can enter! The early entry deadline is December 12th, which will be here before you know it. Boy, that deadline definitely did show up quick. If you missed it, no need to worry! The final deadline to submit your entries for The Telly Awards is March 6th, 2015.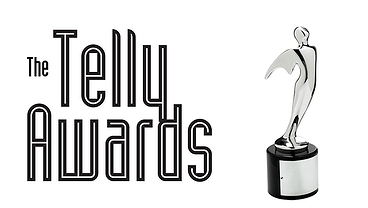 What is The Telly Awards?
The Telly Awards describe themselves as "honoring the finest film and video productions, groundbreaking web commercials, videos and films, and outstanding local, regional, and cable TV commercials and programs." This is very evident based on how sought after these awards are. Last year alone, The 35th Annual Telly Awards received over 12,000 entries from all 50 states and other entries spanning over 5 continents. Since 1978, when The Telly Awards were founded, they have been honoring excellence in tv commercials. They have since added categories for film/video, online videos, and have even created the "People's Telly". Fans and the online community can vote on entires from an array of categories. With choices like online video, local television commericals, non-broadcast production, etc., there's a category that fits almost anything that hasn't been nationally televised.

So What Are You Waiting For?
The deadline for early entry is December 12th. Visit The Telly Awards Website for a complete list of requirements, categories, and anything else that you'd like to know about The Telly Awards. All that's left is to enter your piece and let the judges decide.
Want To Learn More About Video Production?
Is video production something your passionate about? Have you considered the Digital Media industry? Check out the Specs Howard Digital Media Arts program. Click here or the button below to learn more and to make an appointment to take a tour of the school.