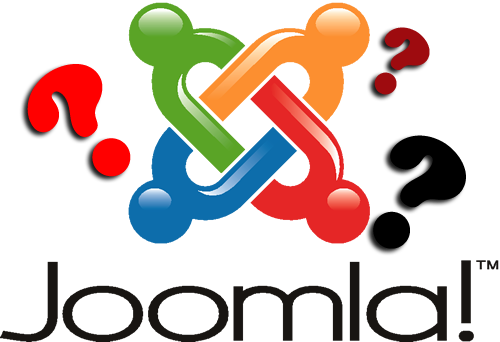 The CMS software called Joomla has been popping up more and more these days. It's been spreading through the web communities, as well as some businesses. Even some job listings are looking for people with experience using Joomla. So for all of those who have no idea what
Joomla really is allow us to break it down for you…
Joomla [Joom·la]
1. a content management system (CMS),
which enables you to build Web sites and online applications
Joomla is free open-source CMS system, used to build websites from templates. Varying from fairly basic to more complex sites. Some of the types of sites would include…
Corporate intranets and extranets
Online magazines, newspapers, and publications
E-commerce and online reservations
Government applications
Small business web sites
Joomla does have some nifty options and tools within its software. It allows for very simple SEO input, as well as mass email options. The entire program is designed for users with little web coding, or designing experience. It's systems are set up to be as easy to use as possible. Tools like keyword tracking and banner management make monitoring and updating your site fairly simple.
Joomla houses and utilizes a large variety of extensions that help extend a Joomla website. There are five types of extensions for Joomla!: Components, Modules, Plugins, Templates, and Languages. Each of these extensions handles a specific function.
Components: The largest and most complex extensions of them all; they can be seen as mini-applications. Most components have two parts: a site part and an administrator part. Every time a Joomla page loads, one component is called to render the main page body. Components are the major portion of a page because a component is driven by a menu item and every menu item runs a component.
Plugins: These are more advanced extensions and are, in essence, event handlers. In the execution of any part of Joomla, a module or a component, an event can be triggered. When an event is triggered, plugins that are registered with the application to handle that event execute. For example, a plugin could be used to block user-submitted articles and filter out bad words.
Templates: Describe the main design of the Joomla website and are the extensions that allow users to change the look of the site. Users will see modules and components on a template. They are customizable and flexible. Templates determine the "style" of a website.
Modules: Rendering pages flexibly in Joomla requires a module extension, which is then linked to Joomla components to display new content or new images. Joomla modules look like boxes – like the "search" or "login" module. However, they don't require html to Joomla to work.
Languages: Very simple extensions that can either be used as a core part or as an extension. Language and font information can also be used for PDF or PSD to Joomla conversions.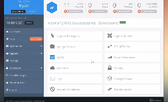 Joomla also offers templates for simple layouts. A Joomla template is a multifaceted Joomla extension which is responsible for the layout, design and structure of a Joomla powered website. While the CMS itself manages the content, a template manages the look and feel of the content elements and the overall design of a Joomla driven website. The content and design of a Joomla template is separate and can be edited, changed, and deleted separately.
The template is where the design of the main layout for a Joomla site is set. This includes where users place different elements (components, modules, and plug-ins), which are responsible for the different types of content. If the template is designed to allow user customization, the user can change the content placement on the site, e. g., putting the main menu on the right or left side of the screen.
Currently, Joomla is not a gold standard for web design, and development. As of right now, the software doesn't fully support responsive web site development. That being said, it may be useful to any web designers looking for another tool for they're toolbox.
If your interested in checking out Joomla visit http://www.joomla.org and see for yourself what its all about. So now you know what Joomla is, tell your friends!
source: http://www.joomla.org