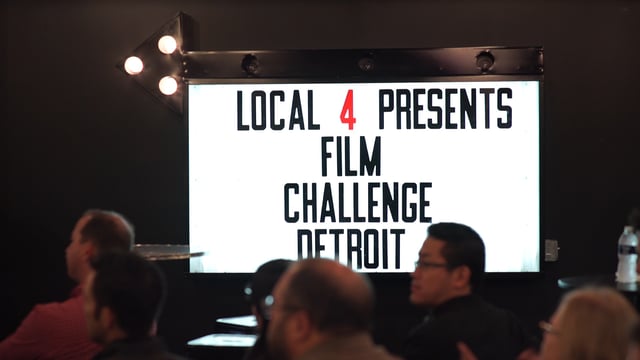 On October 20th, filmmakers from around Detroit gathered at a viewing party for WDIV Local 4's Film Challenge Detroit. With over 100 entries, the field was narrowed down to just 10 finalists. Each contestant was hoping to win the grand prize, a trip for four to the Sundance Film Festival and $1,000.
All of the final films had to meet this year's theme, "opposites attract". From action thrillers to heartfelt pieces about acceptance, each film was unique and deserved it's place in the Top 10. The films were scored by a panel of 4 judges, all of whom have experience working in the world of Detroit entertainment.
When it came time to announce the winners you could sense the tension in the air. The room fell quiet as MC Jason Colthrup was handed the envelope containing the winner's name. Historical drama, "Akoma," by Alex Gasparetto took home the grand prize.
Watch our recap of the night below!
To watch all of this year's final 10 films click here.
The Specs Howard School of Media Arts offers classes in Digital Media Arts, Graphic Design and Broadcast Media Arts. To learn how you can start making your mark in the Business of Creativiy click here or visit us at specshoward.edu.
Sources:
http://www.clickondetroit.com/