This blog was posted by Alisa Z. Alisa, a 1977 Specs Howard grad, is a well-known Detroit-area media personality, with a long history of radio, TV and live appearances. Alisa still works on the air locally, as well as on nationally syndicated broadcasts.
---
Looking forward to the 50th anniversary of the Specs Howard School, it's a fitting time to look back to where it all began. Specs Howard was born Julian Liebman, a child from the small town of Kittanning, Pennsylvania. Growing up in the World War II era, this scrappy kid survived the depression, polio, anti-Semitism and myriad other obstacles, only to become a strong, productive adult.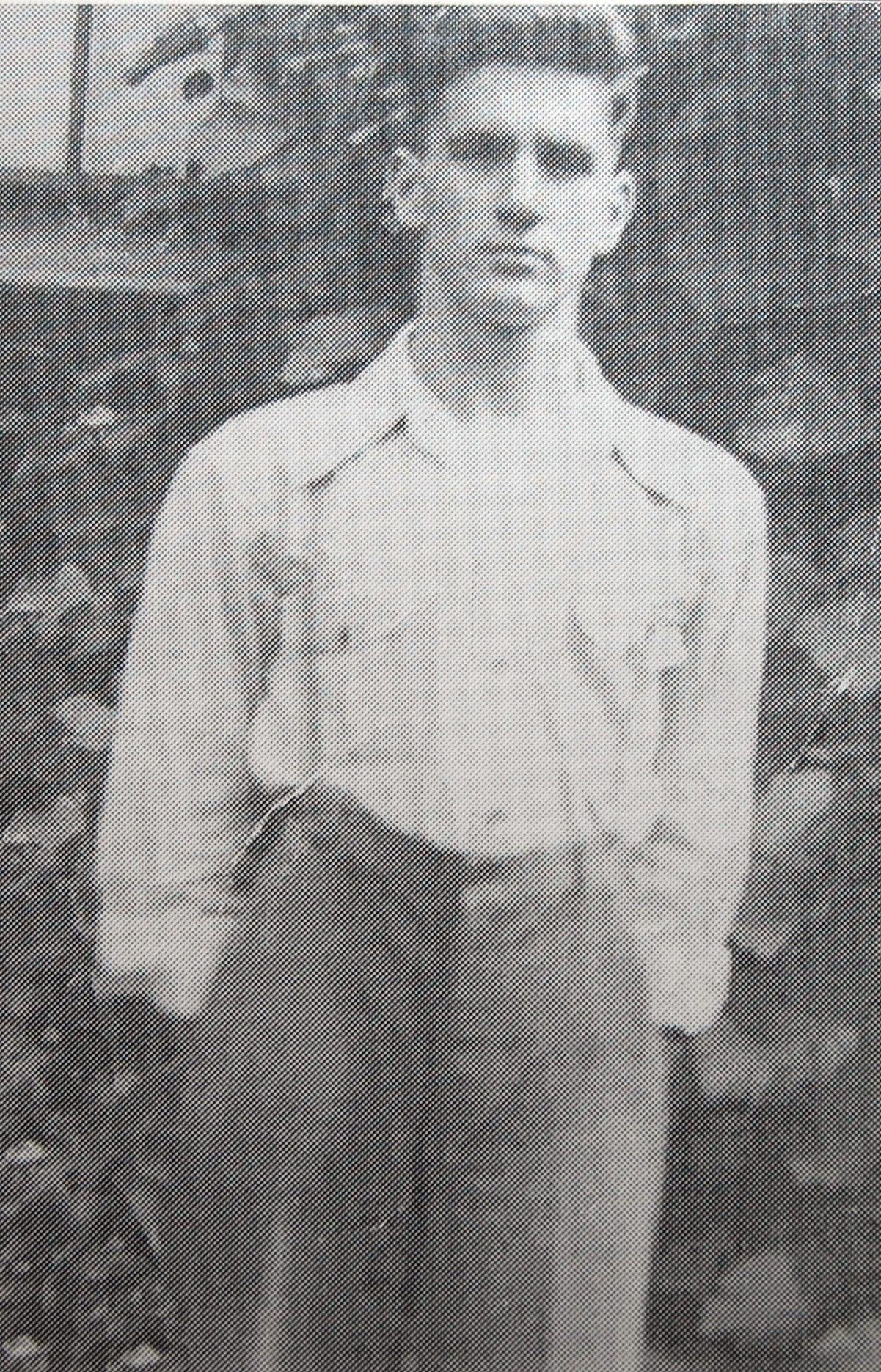 After graduating from Allegheny College, Liebman worked at a small Pennsylvania radio station. Despite studying history and political science in college, and even taking a stab at law-school, he found his true vocational love behind the microphone. It was during one of his stints at a small station in Sharon, Pennsylvania that he met and fell in love with the woman he was to spend his life with, Celia Beshkin. She had ambled into the station to share information about a charitable organization, and the rest, as they say, is history. This moment laid the first brick that paved the way for Liebman to fulfill not only his dreams, but help others to fulfill theirs, as well.
With his wife at his side, and always having his back, Liebman was offered a job at a prestigious radio station in Cleveland. In 1954, the newlyweds packed up and moved to Ohio, taking a giant leap toward what would become a wildly successful on-air career with NBC, and then with Westinghouse Radio. The Liebman family grew, bringing four children into the fold within five years. It was during this time that the face of the radio industry was rapidly changing. A crazy new kind of music called Rock and Roll was becoming popular. With this new music came many other new things, including a new name for Julian Liebman.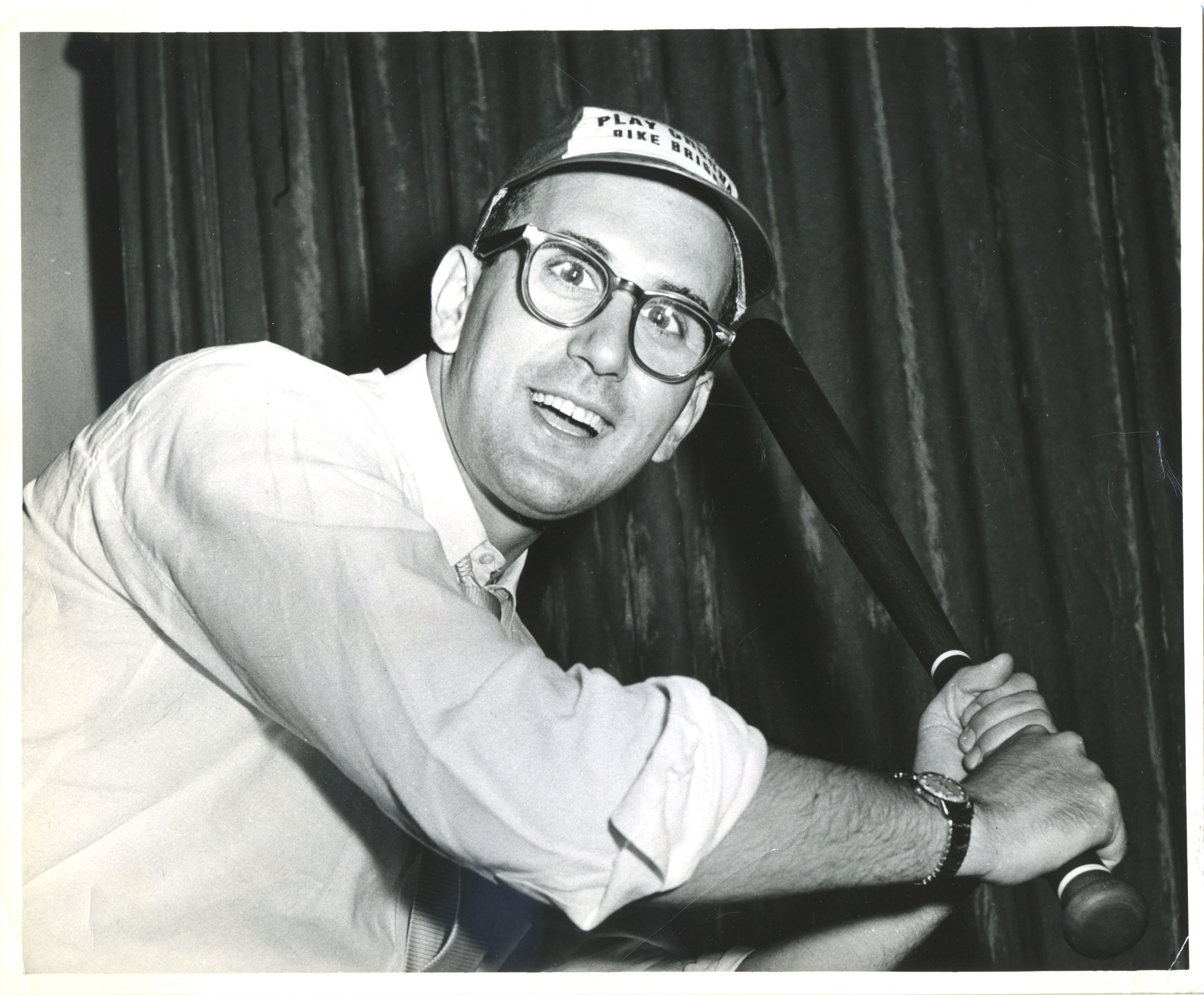 It seems that the radio station executives didn't think that Liebman's name was very hip, and they decided a re-branding was in order. Because of his coke-bottle thick glasses, Liebman's new moniker became "Specs." One of the execs, who legend has it may have been under the influence of a martini or two, opened the phone book (remember those? 😊 ) and arbitrarily poked his finger onto a page. His pointer landed on the name Howard. In that "Clark-Kent-into-Superman" moment, Julian Liebman became, and has been known ever since as, Specs Howard.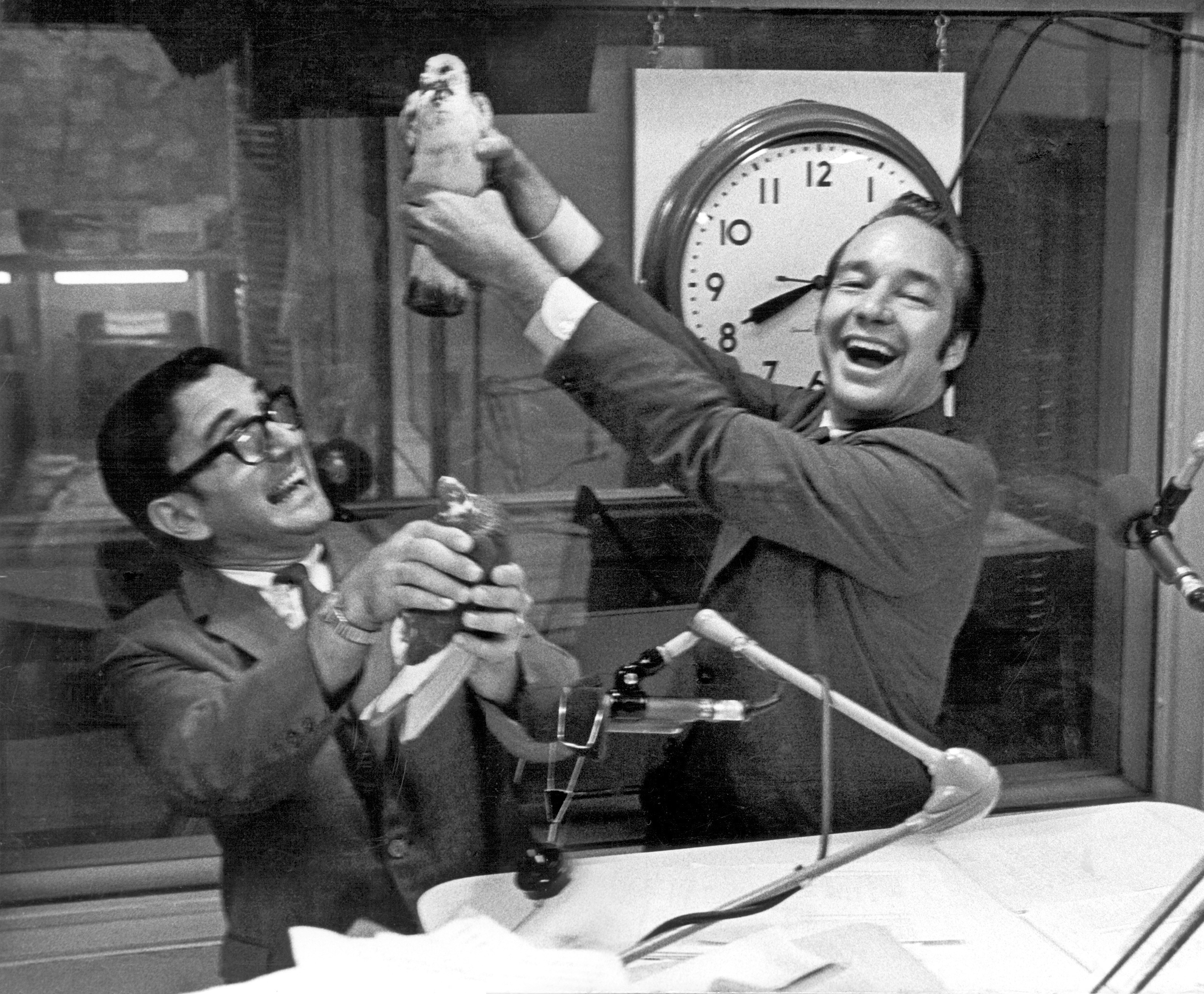 Specs Howard was joined on the air in the 1960s by a partner, Harry Martin. The two became one of the premier morning-drive radio teams in the country, achieving unheard-of ratings in the major market of Cleveland. A few years later, opportunity came knocking in the form of an offer from ABC Radio in Detroit. The Martin and Howard show moved to Michigan in 1967. As often happens in the industry, the winds of change blew through, and the radio station that had just hired one of the nation's top Rock and Roll talents changed their format to "middle of the road." Needless to say, the rock jocks swam upstream as hard as they could but, alas, longevity in the Detroit market was not meant to be.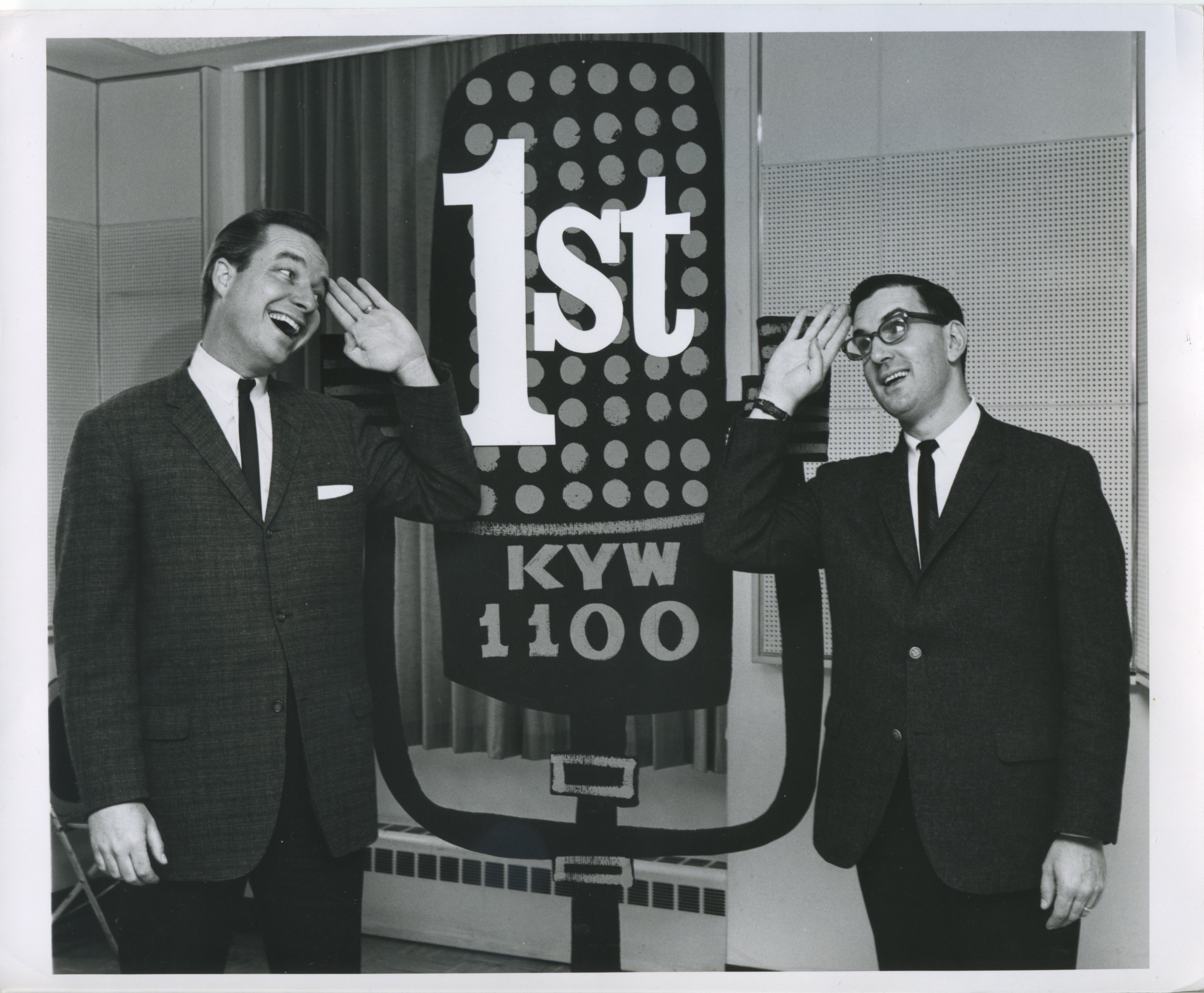 This seeming downturn was actually a blessing in disguise. Specs Howard was in his early 40s, and, at the time, being a middle-aged Rock and Roll DJ was far from the norm. While contemplating his next step, Specs worked back at his home station in Cleveland, figuring out the best way to stay in the radio industry while not being an actual on-air part of the industry. In late 1969, Specs was told that someone in Detroit owned not only some radio equipment, but also that all-important educational license. Specs Howard purchased both, and on January 14, 1970, the Specs Howard School of Broadcasting turned on the lights, spun the turntables and began launching the careers of thousands.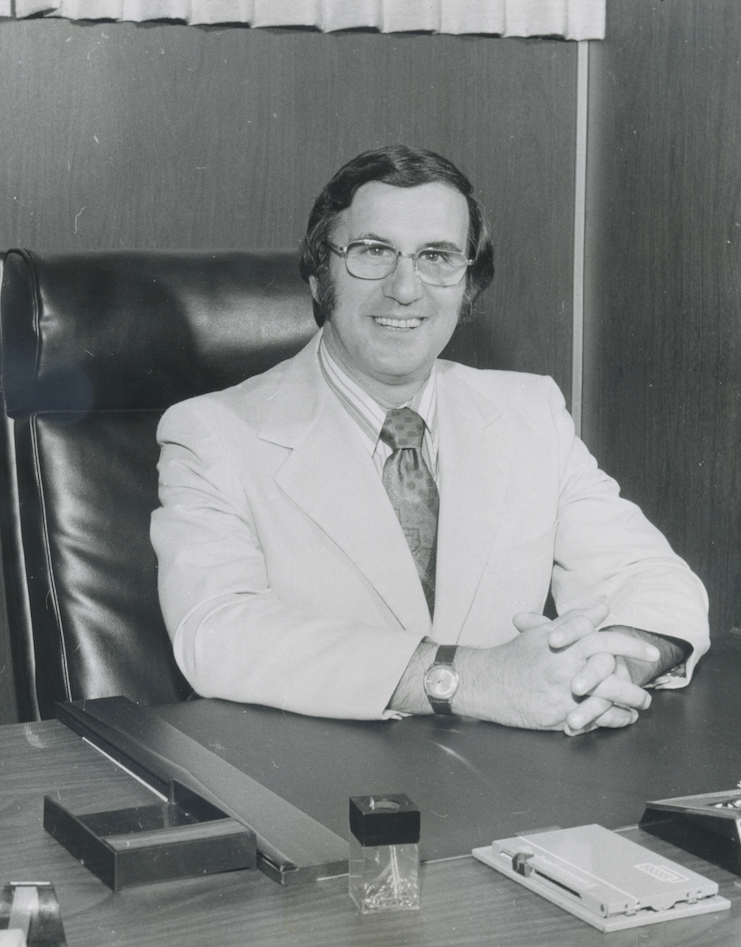 When asked recently what his mission was in starting the Specs Howard School, Specs said his primary goal was to do what other schools were not doing. The mission was accomplished as seen by the fact that when the Specs Howard School opened in 1970, there were five broadcasting schools in the area. By the end of year one, Specs was the only one remaining. Specs says that the basic premise upon which he built the school was that in order to be successful, a person has to have experience in their field. Many would scoff and say that this was a pipe dream; how could someone get experience without working and how could someone get a job without experience? Specs Howard blended the history of the broadcast industry with real-life hands-on experience in the school's studios. The proof is in the pudding as the Specs Howard School looks ahead to 2020 and celebrates 50 years of Specs' vision.
Next, we'll take a look at the 1970s – the formative years of the Specs Howard School…