As we approach the 50th Anniversary of the Specs Howard School of Media Arts and prepare for the induction of 50 new members into our Hall of Fame, we thought it would be appropriate to take a look back at everyone inducted so far. Below you'll find scans of the program from our 35th Anniversary Ceremony. This program includes a brief retrospective of the school, some highlights from the ceremony, and of course information about everyone inducted into the Hall of Fame that year.
Below these scans you'll find additional pictures and brief biographies for the five members inducted in 2010 in celebration of our 40th anniversary.
Next week the Specs Howard School of Media Arts will officially reach the 50th anniversary milestone! On Tuesday, January 14th we will be announcing the 50 deserving individuals that will be joining those below in our Hall of Fame. We hope you enjoy this look back, and stay tuned to see who we will be honoring this year!
(disclaimer: biographies are presented as they were written at the time of publication and may not be reflective of an individual's current employment or achievements.)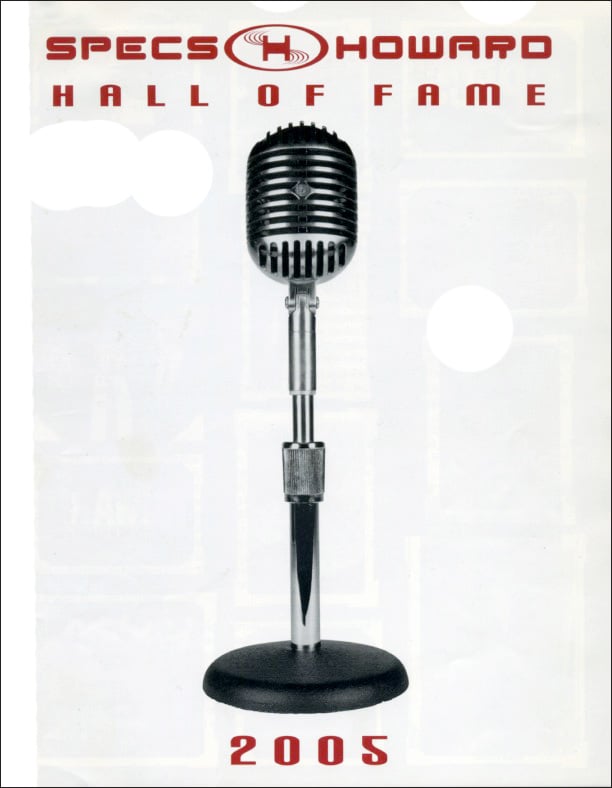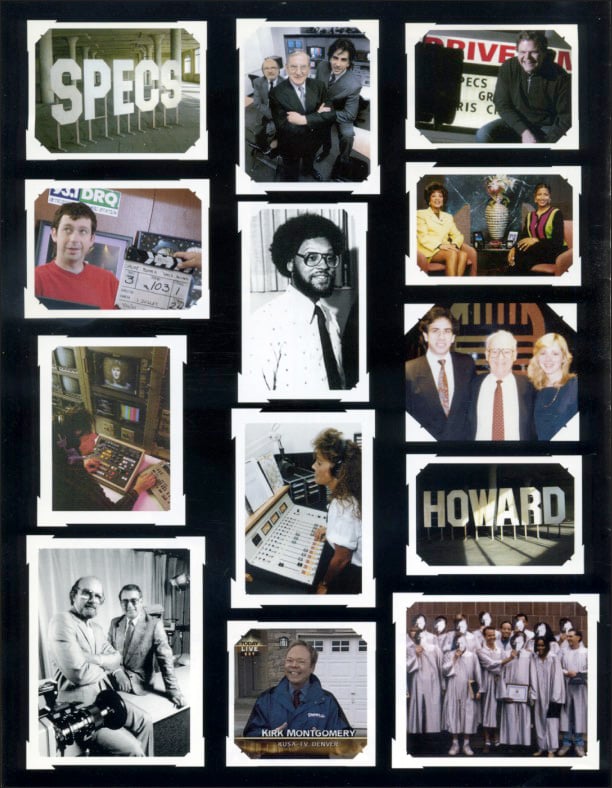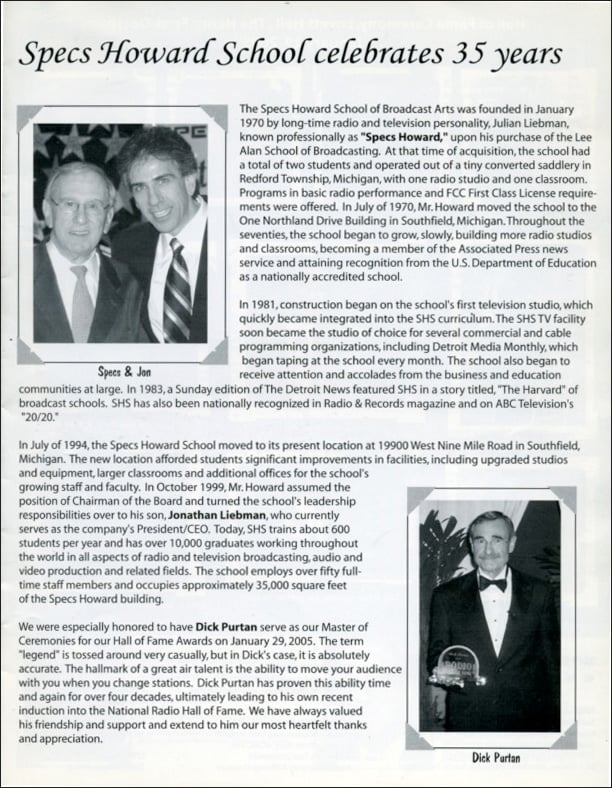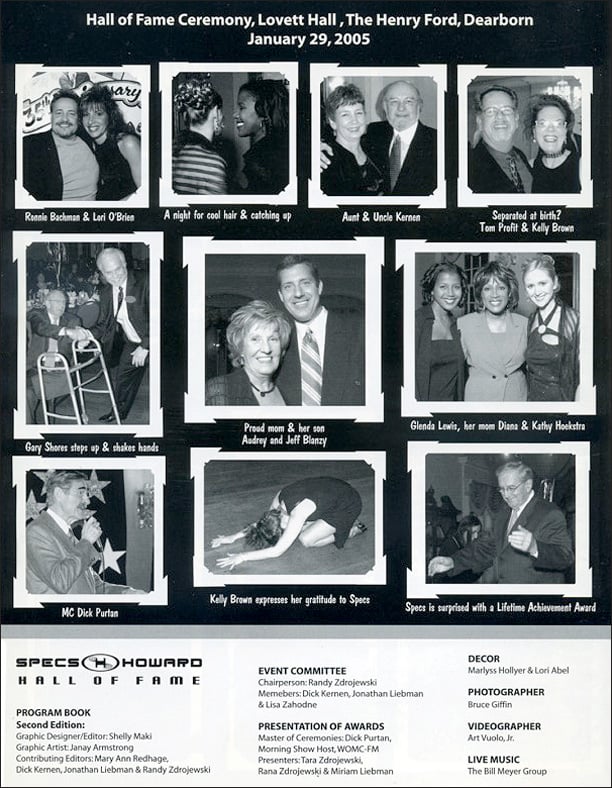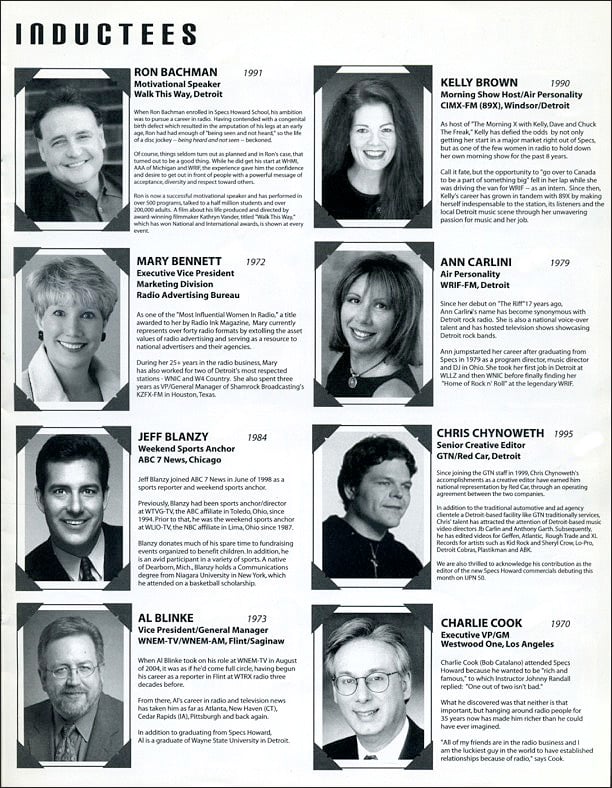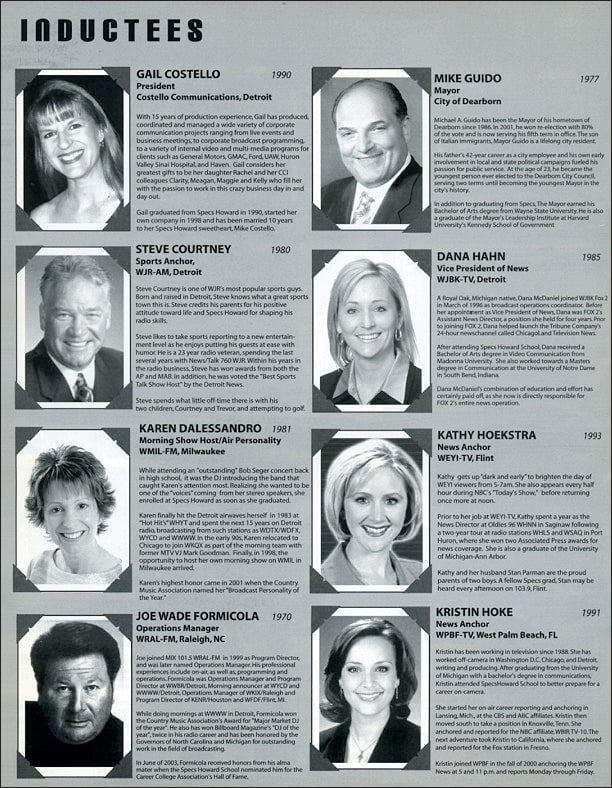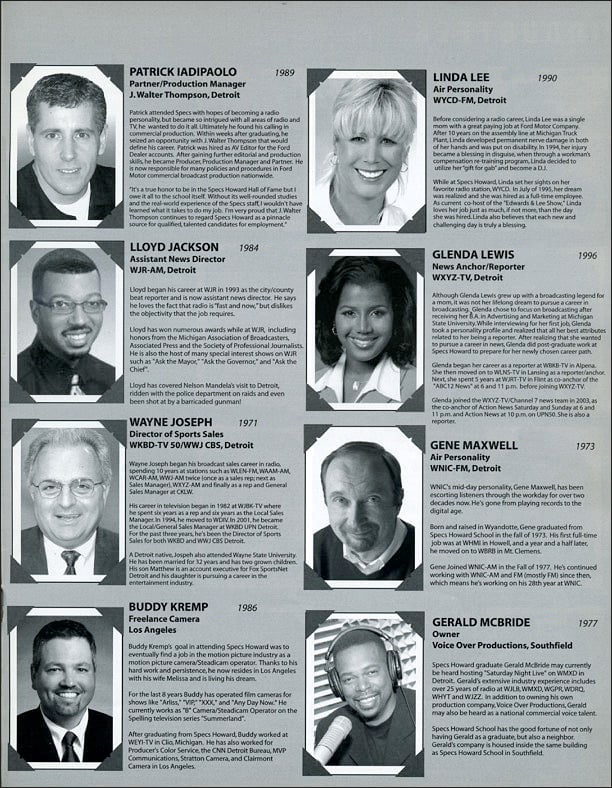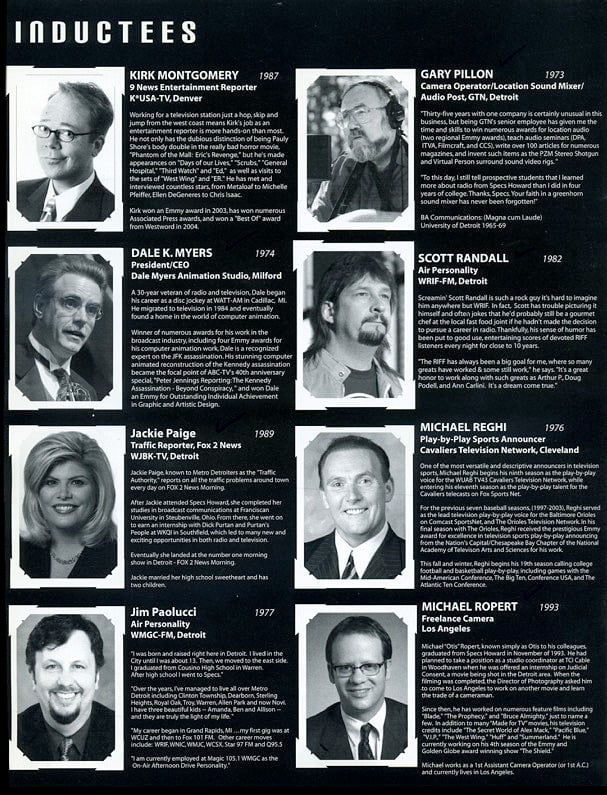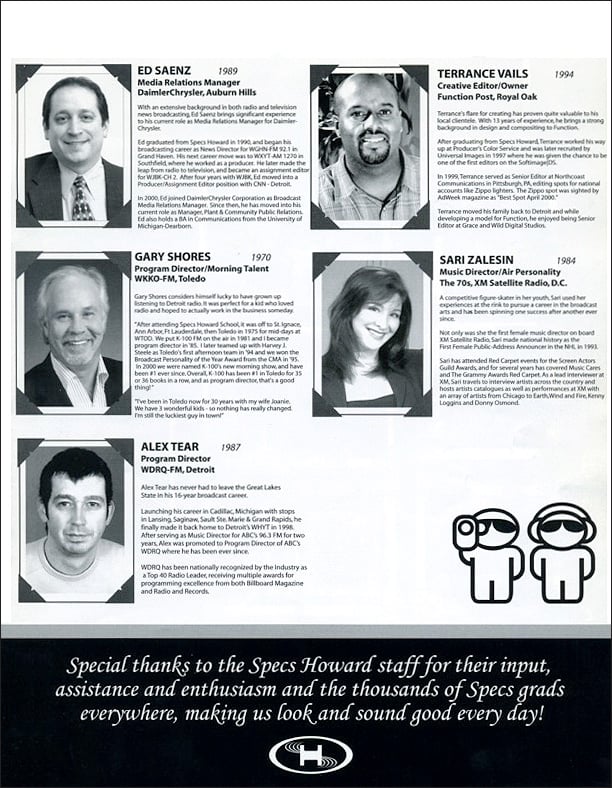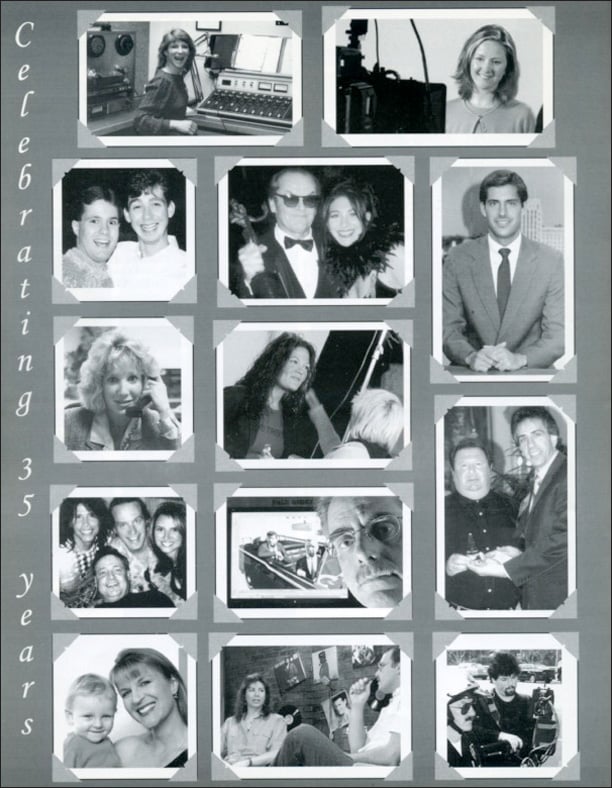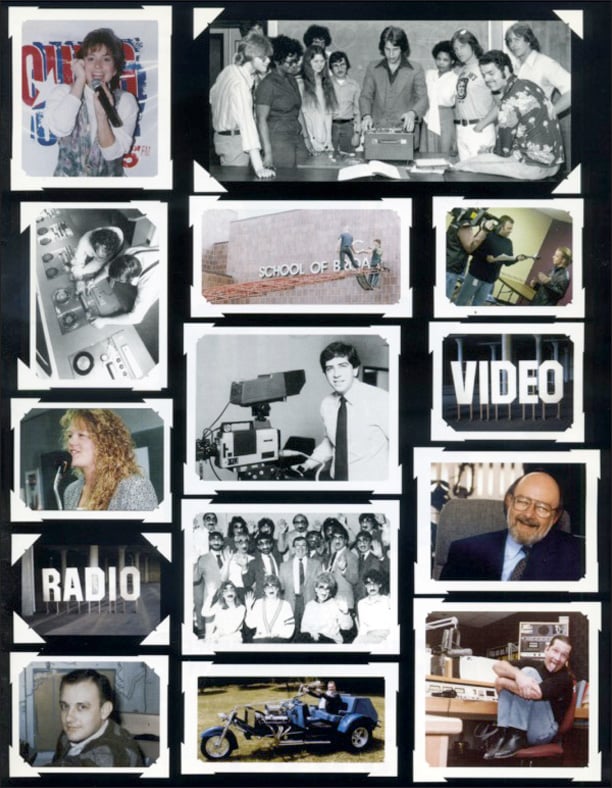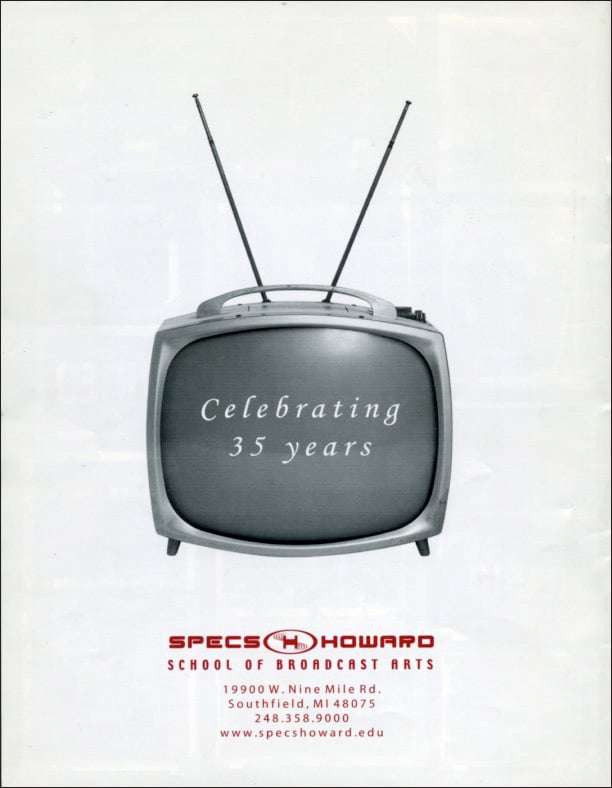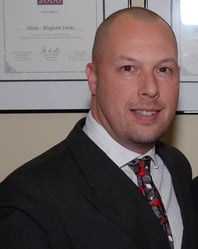 Jeff Gesler, Project Manager at JPI - Jeff Gesler is the project manager for Joesph Productions, Inc. If you've witnessed a close-up replay during a Red Wings or Tigers game on the JumboTron, you've seen the work of Jeff Gesler. Gesler manages technician teams that provided complete production, technical, and telecommunication support for tape, film, and live events at locations around Detroit, like Comerica Park, Joe Louis Arena, and the Ford Motor Company Conference and Events Center.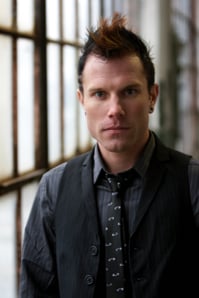 Jay Hudson, Music Director and On-Air Personality for 89X Radio - Rocking the Metro Detroit and Windsor airwaves on 89X every weeknight from 7-11 p.m., many listeners don't realize Jay Hudson also serves as music director for the eclectic alternative rock station. He is responsible for building the station's play list; exploring new music, artists, and trends; meeting with record reps; and deciphering research.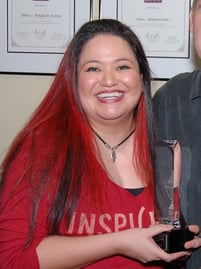 Tommy Brunswick, Director, Producer, and Writer - Within the last decade, Brunswick has produced and directed 11 feature films, one of which she wrote, and nine of which she supervised special effects on. A strong advocate for women in the film industry, Brunswick currently has films in release around the world and is co-founder of Motor City Nightmares, Michigan's annual international horror convention and festival.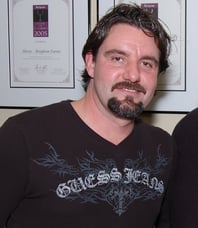 Eric De Fino, Motion Graphics/Animation, Owner of Raygun - De Fino's unique background in visual arts and media - from live action to motion design, art direction, animation, music videos, and entertainment branding - spans the continental U.S., Europe, Australia, and Latin America. His company Raygun, with offices in Las Angeles and Atlanta, specializes in dynamic storytelling for television, film, internet, and the music business.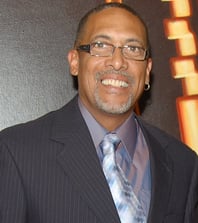 Al Johnson, Planning Editor for FOX 2 News - As planning editor for FOX 2 News, Johnson is responsible for prioritizing, researching and coordinating news coverage for Metro Detroit. He also handles all "major event" coverage logistics for the station, books studio guest segments, and musical performances for the number 1 rated FOX 2 morning newscast. Al also helped establish the "Problem Solvers" investigative unit.