By Dara Harper Years ago, people accessed web sites from dial-up modems and online video consisted of short Quicktime movies. Most people only went online to check their emails and the connection was so slow that it took a long time to even do that. Now, the web is an interactive place where everything is within reach... from full-length movies to social media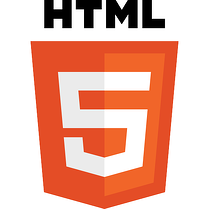 to eCommerce!
Web sites are created with HTML (Hyper Text Markup Language.) If you're ever curious about seeing the code behind your favorite web site, just right-click on the page and select "View Page Source" and you will see all the HTML that was used to create the page.
Most of the sites that exist online today were created using HTML 4, but in the near future, HTML 5 is will be the new web standard. If HTML 4 is a Chevy, think of HTML 5 as a Cadillac. HTML 5 opens up a range of new possibilities for web designers including interactive animations and games. Using HTML 5 you can create a web site that changes colors like a chameleon! Your imagination is the only limitation.
More and more, people are visiting web sites from smart phones and tablets. Every year, the number of mobile internet browsers continues to rise. As a web designer, you must think about how your web site will look on different devices, not just your laptop or desktop computer. This is known as responsive design and HTML 5 has great tools to achieve it.
In the past, designers used Flash to create interactive web sites and games. Now, HTML 5 is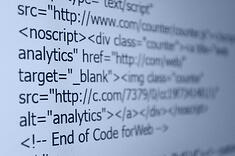 becoming more prevalent. Unlike Flash, you don't have to install a plug-in to see HTML 5. Adobe Flash has kept up with this industry trend and now you can easily save Flash pages as HTML 5. This can be a great time saver because you can create great web sites in HTML 5 without having to hand code all of the pages.

Dara Harper has been a
graphic and web designer
for over 15 years. She is a Digital Media Arts instructor at
Specs Howard School for Media Arts
and is currently developing an online 3D animated series. Her hobbies include sculpting and print making.