Join us for our next Digital Media Arts Freestyle Friday!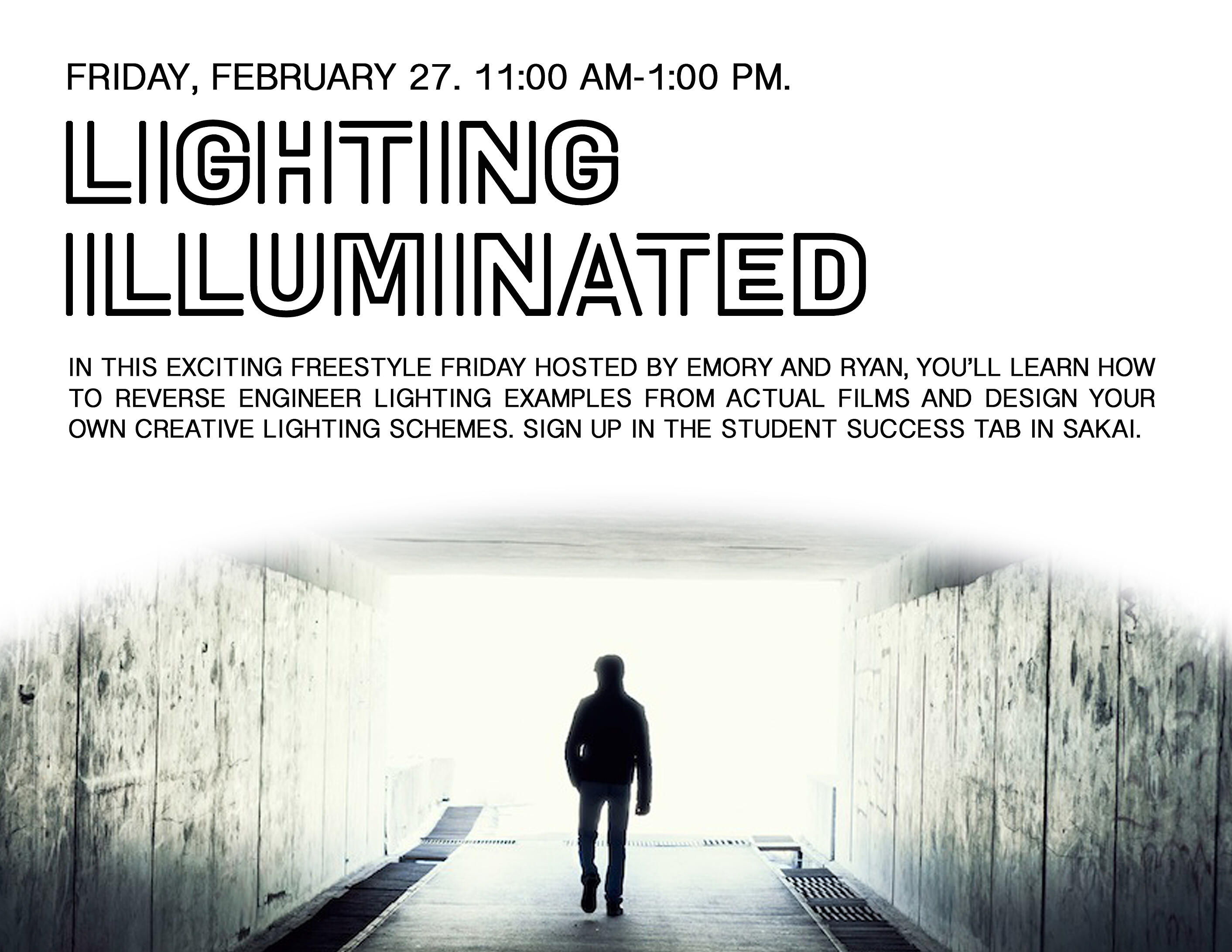 Lighting Illuminated: Advanced Lighting Techniques will take the mystery out of some of the most famous lighting styles in the film and video industry with this advanced workshop. You'll learn how to reverse engineer lighting examples from actual films, design a lighting scheme of your own, and assemble the necessary gear to create stunning results.
Digital Media Arts Freestyle Friday: Lighting Illuminated


Your Hosts: Emory Reeves and Ryan Carey
Date: Thursday February 27, 2015
Time: 11am to 1pm
Location: Specs Howard's Farmington Hills Satellite Location
Cost: FREE! Sign up in Sakai under the Student Success tab now!
Freestyle Friday's are free events for current Specs Howard students to learn a bit extra outside the scheduled class time. They are taught by our instructors and the topics will vary. Seating is limited so sign up as soon as possible. We can't wait to see you there!
Interested in Specs Howard School and our Digital Media Arts program? Come on in and take a tour! Click here or the button below to schedule your tour today.