Specs Howard School of Media Arts is celebrating its 50th anniversary by honoring four extraordinary Specs Howard School Instructors, some present and some past, who have significantly contributed to the school but, most of all, have contributed to the education of their eager to learn students. 10 years ago notable radio instructor, Jim Bell, was the first inductee into the Instructor Hall of Fame and we are excited to announce that four more instructors will be joining him!
Among those inducted this year is past broadcast instructors Bob Palmateer, Kelia Karson and Tom Profit. Along with current broadcast and digital media instructor Steve Strasz.


Bob Palmateer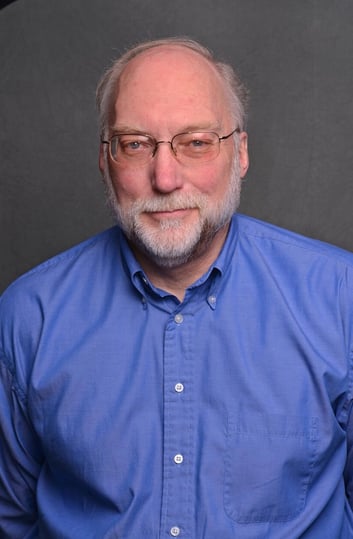 Bob Palmateer started his on-air career in Defiance, Ohio at WONW 1280 am. You could hear him on the afternoon shift playing six hours of "easy listening" music from noon to 6 p.m.. He also worked nine hours on Sundays from 6 a.m. to 3 p.m.. After a couple of years, he found himself in Bryan, Ohio, on WBNO/WQCT. He was hired in as the Production Director and also did an air-shift on Saturdays. He was responsible for both stations productions and commercial writing. He also produced, and was on-air. Three years later the journey lead him to WABJ in Adrian, Michigan, doing overnights to eventually move to the afternoon airwaves Monday through Friday. The final stop for Bob was at WPZA in Ann Arbor. There he did afternoon drive for a couple years before his career brought him to the Specs Howard School in February of 1989. Bob Palmateer was a Broadcast Media Arts Instructor for 27 years at Specs Howard School of Media Arts. Bob was always a dedicated Instructor who found his success tied to his students openness. He made sure to do everything he could to get his students prepared for what they could expect within the industry.
Tell us about your time as an instructor. What made you want to start instructing? "I always thought being an instructor, or a teacher, would be a great job. I was very lucky because I had terrific teachers all through school. Great role models. But I didn't pursue that career at first. Job prospects were scarce when I would've been looking. When I was in the theater department at MSU, I was anointed "master electrician" for many shows at Fairchild Theater. Occasionally I was asked to show the Theater 101 students how to hang, gel, and focus different types of lights. I really enjoyed that experience, as I watched several students become involved in play production and actually start doing the things I had shown them. That experience stayed with me, so when I had the opportunity to be an instructor at Specs...it was an easy decision. Being an instructor was an incredibly fulfilling experience and privilege. I had the benefit of working alongside a very talented group, and we all had the same goal: to do everything we could to prepare students for what they could expect getting started in this business."
Did you have any memorable students that stick out in your mind? "I always thought that my success was tied to the student's openness to what needed to be done. It was a partnership of sorts. Much could be accomplished with it...not so much without it. So there have been many students that were great to work with."
What is your favorite Specs Howard memory? "Being a part of a very special school. There was no other school quite like Specs...and it was great to be there as a student and as a staff member."


Kelia Karson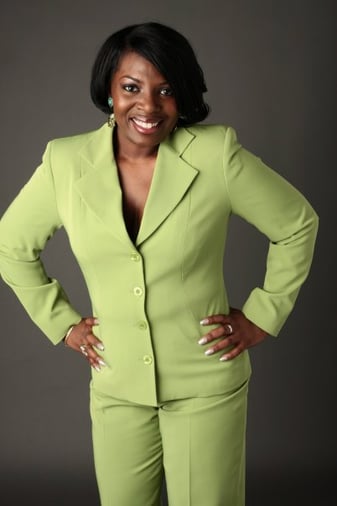 Kelia Karson was a driven woman from a young age. She was the first African-American child to star in a musical at Detroit's famed Music Hall. She also became one of the first African-Americans to win state and national titles in Forensics Speech as part of the schools team. After high school, Kelia studied radio and television communications at Specs Howard School of Broadcast Arts. She received the honor as Most Talented at graduation where she graduated at the top of her class. She didn't waste a moment and immediately got herself a position as the Morning Show Producer and Reporter at WOW-FM in Detroit. After leaving WOW, she went on to become a news director/on-air personality for Tower 98 in Monroe, Michigan. This prepared her for WMXD Mix 92.3, where she was co-host and producer for the morning show. From there she moved to Toledo, Ohio and was the news director/morning show co-host at Mix 95.7 WIMX. Eventually, Kelia became the Evening Personality for a rival station named WJUC 107.3 The Juice. Her show was called Slow Jammin' and was consistently ranked number 1 or 2 in its time slot. Kelia said listeners appreciated her ability to relate to them and their lives. Keila also dabbled in television during her time in radio as a successful television host/producer. She was a host for the FOX 36 WUPW Kids Club where she was considered one of the most popular women in Northwest Ohio. Kids Club had more than 40-thousand members and Kelia was the number 1 Kids Club host in the United States and a recipient of the Fox Television Network Monument Award. She was recognized nationally for the joy she brought children. Throughout her career she held plenty of other positions before her move back to Detroit, Michigan back in 2003.
2003 was when Kelia Karson joined the Specs Howard School of Media Arts staff as a Broadcast Media Arts Instructor as well as joining the working team of WWJ as a producer/in-house reporter for Kiss 105.7, a position she has held ever since her return to Detroit. Kelia was an Instructor at Specs Howard School for 15 years where she was driven to help shape a new wave of talent. That drive and her attention to detail is one of the many reasons she is being inducted into the Specs Howard Instructor Hall of Fame!

Tell us about your time as an instructor. What made you want to start instructing?
"I wanted to usher in a new wave of media talent. My goal was to train razor sharp individuals who had no fear of the industry. I wanted them to take over where I left off and take the industry into the future."

Did you have any memorable students that stick out in your mind?
"Ernie Fox, April Lockett, Shay McCrary, Jason Terry-Robinson, Bertram Brewer, Jack Johnson, Chistopher Smyth, Ron Burgess, Farrah Harris, Beth Anderson, and Hinsley Rodnesha (Rodneya) Ross"

What is your favorite Specs Howard memory?
"When the power went off in several states we were left without power. My students were panic stricken, they said we need a radio to hear the news. One student said who in the world has a battery operated radio? I said "me." I had one in my office. They said "go figure, Ms. Karson only you." We had a good laugh amid all of the chaos."

Steve Strasz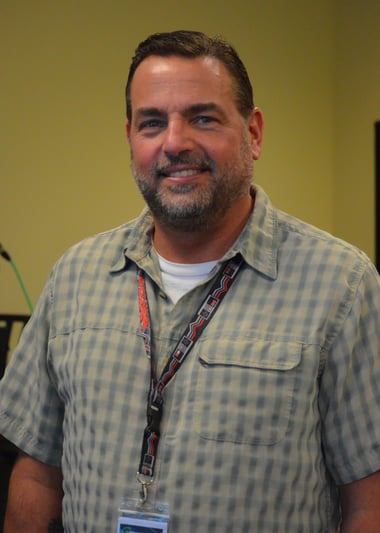 Steve Strasz graduated from Specs Howard School of Media Arts in 1989. His first gig was at a local government access cable channel in Mt. Clemens where he got his first opportunity to work as an on-air talent, a studio camera operator and as a playback operator. During that same time frame Steve was also a freelance camera operator at the Palace of Auburn Hills for live events. Later in 1990 he began working at WADL TV38 as a playback operator. By the summer of 1991 he got a new job at Comcast Cable in Sterling Heights, starting out as a part time studio camera operator for their local origination programming and within the first couple of months advanced to a full time position in the same department. He spent several years in this position working as a network producer, public access coordinator, camera operator, technical director, floor director, graphics operator, studio lighting, set design and construction, audio and editing. As Comcast grew into a larger company it afforded him the opportunity branch out and work inside of other Comcast studios including Detroit and Garden City. His production team would execute various remote productions using the mobile production truck including high school sports events, summer concerts in the park as well as coverage of the Detroit Music Awards. In 1999 Steve was nominated for a Michigan Emmy Award for his work as producer of a new series titled "Michigan Mysteries: The Houdini File". That same year he had the opportunity to move into the advertising production department and produce commercials for clients and account executives. By 2000 he was promoted to Production Supervisor at Comcast Spotlight where he would spent his remaining time with the company before moving on in 2005. In 2002 he received an industry Telly Award for best local commercial with the client, Pinnacle Sportswear.
In 2006 Steve joined the staff at Specs Howard School of Media Arts as a Broadcast Media Arts Instructor where he still teaches at to this day. In 2008 he continued to work for Advanced Video Services in Detroit as a camera operator for Catholic high school sports events. In 2008 he also started filming weddings on a consistent basis and still do to this day. Later in 2015 he was hired in as a seasonal wedding videographer with Mike Staff Productions, typically filming about 20 weddings per season. He does all of this while STILL working as an instructor at Specs Howard School of Media Arts.
Tell us about your time as an instructor. What made you want to start instructing?
"In early 2006 I was hired as a full time broadcast video instructor at Specs Howard School. During that time period classes were offered 5 days a week and would spend many hours in the classroom hosting informative lectures and training students to work hands-on in all production scenarios. During my time at Specs I participated in multiple curriculum re-writes including RVF, BMA and DMA. This was a great opportunity for educators to work together as a team and look at how we can position our students for the future while reflecting on the advances in technology such as high definition. It's been an amazing experience and journey working as an instructor at Specs Howard School. I was able to work along side some of the same instructors that taught me back in the day when I was a student. Folks like Jim Bell, Bob Palmateer and Tom Profit to name a few. Over the many years at Specs I met several other talented and awesome instructors such as Jose Perez, Tony Sherlock, Kelia Karson and Eric Braun to name a few. My motivation for becoming an instructor is simple. I wanted to share my passion, knowledge and everything I know of this industry to inspire newcomers. I worked hard to make each and every classroom experience a memorable one for our students."

Did you have any memorable students that stick out in your mind?
"A most memorable student and graduate is Aaron Nowak who completed the RTV program in 2008. In 2009 I reached out to him with an offer to work with us part time as a production intern. Aaron blended in immediately with our instructors and was a perfect fit with the staff. Ultimately Aaron become a full time faculty member and eventually spending 10 years teaching broadcast video courses at Specs Howard."

What is your favorite Specs Howard memory?
"My favorite memory from Specs Howard is the good old days of Television News Production. I taught this course from 2007 to 2016 and during the last few years before this course was removed from our curriculum I was the sole instructor which allowed me to meet every single BMA student going through the BMA program. The TV News class was wildly popular amongst students. I would run into students after the marking period ended and they would tell me how much they loved the class and missed being a part of it. I taught TV News so frequently that it allowed me to become great at what I did. I always looked forward to class time, morning or night and taught this course with high-level energy to the satisfaction of our students. Many fond memories behind the four walls of Studio A in the old building!"


Tom Profit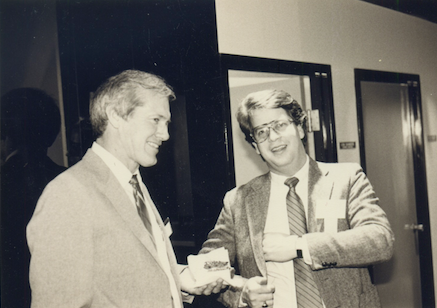 Tom Profit attended and graduated the Radio Announcer program Career Academy in Columbus, Ohio in 1968, and then graduated with his FCC First Class License from Elkins Institute in New Orleans, LA, in the same year. A few months later, he got my first broadcast job at WMER in Celina, Ohio, as an announcer and engineer. A little over a year later, Tom moved to Coldwater, Michigan, for an announcer position. He spent the next eight years there doing on-air, production, programming, engineering and other duties. During his time in Coldwater, he worked with some graduates of the Specs Howard School, and somehow his name was relayed to the school. In late 1977, he received a phone call from Specs asking if he was interested in teaching at the school. He accepted and worked at Specs Howard School for 34 years all while doing weekend work at WMJC in 1981, continuing to work part time on the air through 1992.
Tell us about your time as an instructor. What made you want to start instructing?
During my time teaching, I taught Speech classes and classes to prepare for FCC Third Class License . During the many years that I taught, there were many changes in the material and content to adjust for changes within the industry and student interest. As to what made me want to teach, I had not considered that possibility until I was offered the position, but I found that I really enjoyed the process, especially when I could feel students respond to what I was trying to convey to them, and when I could see that look of realization that they "got" it. Making that connection made it all worthwhile.
Did you have any memorable students that stick out in your mind?
After 34 years in the classroom, it's hard to pick out just one or two memorable students because there are so many for so many different reasons. The student who was the "problem" student, who seemed to respond to me because I made them feel more confident or comfortable, the student who came back after graduating and getting their first job, and said "You know you were right", the student who struggled to graduate and then did graduate, got a job and became successful. All those and more students made me feel that I had done my job. Additionally, when students that I had taught came back to work at the school as instructors, there was a little pride that maybe I had helped them along their way.
What is your favorite Specs Howard memory?
Again, after so many years at the school, it is hard to pick just one memory. Here are a few: Having a student with Asperger's Syndrome ask to do his speech in Speech class about his disorder because he felt the I had made him confident enough to overcome his fear of talking to people that he wanted to explain his disorder to his classmates. Being able to move the entire school and it's operation from the Eight Mile Road location to the Nine Mile/Evergreen location in just three days. Working with a great group of people for all 37 years, developing many lasting friendships, and feeling that I have contributed to helping students achieve success.
Bob, Kelia, Steve and Tom will be officially be inducted into the Instructor Hall of Fame at our 50th Anniversary party later this fall. Join us in congratulating them in this monumental achievement!