Are you tired of finding out about cool events AFTER they've happened? Don't worry, we have come up with a solution for all of you busy bees out there! Specs Howard School of Media Arts is putting together a new blog series cleverly titled "Media Events of the Month". Check back here monthly to stay up to date on all events related to the Graphic Design, Digital Media, or Broadcast Industries.
Drinks x Design

February Drinks x Design is brought to you by Metro Times, Start Gallery, AIGA Detroit, and ZIPR Magazine and is held February 12th from 5:30-8. You must 21 and up to attend this event. If you are an aspiring Graphic Designer, a newbie to the industry or someone who has been doing this their entire life, this is the event for you. This event will provide you with the chance to meet and network with other artists in the area. This is your chance to expand your imagination. For more information and tickets click here.
A partnership between the Detroit Design Festival and the Metro Times, Drinks x Design is a monthly open studio that introduces and unites Detroit's creative and design community, focusing on a new design discipline each month. Join us the second Thursday of each month (January - September).
Mitten Movie Project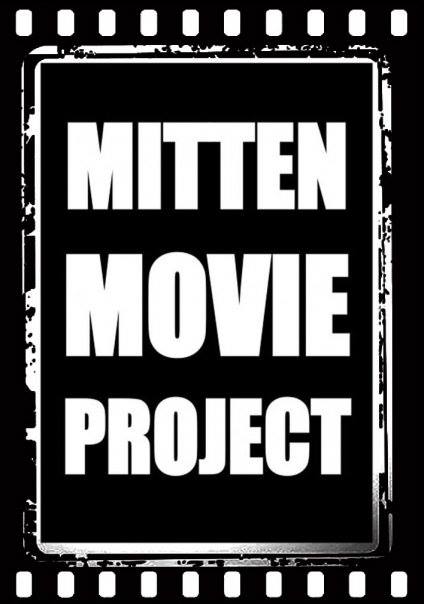 On the first Tuesday of every month, the Main Art Theatre in Royal Oak is host to The Mitten Movie Project. The project features short independent films, animations, student films, documentaries and music videos. A pre-screening reception starts at 6:30pm and the films begin at 7:30pm. The Main Art Theatre is located at 118 N. Main Street Royal Oak, MI 48067 (at the corner of Main Street and 11 Mile Road). There is an after party following the screenings at Mr. B's 215 N. Main Street Royal Oak, MI 48067 (Mr. B's is within walking distance of the theatre).
The next few events are on Feb 3rd; March 3rd; and April 7th. For more info visit their facebook page, or contact Connie Mangilin at mangilc@yahoo.com

Oscar Night America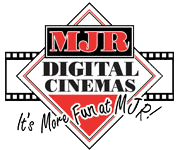 Oscar night is just around the corner, so why not watch it with a few hundred movie lovers at the MJR Southgate. On Sunday, February 22nd at 8pm the theater will be hosting an official Oscar watching party. It is the only Oscar party officially sanctioned by the Academy of Motion Picture Arts and Sciences. The Oscar night will benefit the Southgate Community Players, the Overture Society and the Ballet Americana. The evening will include food and beverages, a costume contest and a raffle. Tickets are $25 and can be purchased by calling the Southgate Community Players at 734-281-3108 or 734-246-8263. The theater is located at MJR Southgate Digital Cinema 20 15651 Trenton Road, Southgate, MI. For more information click here.
Great Lakes Comic-Con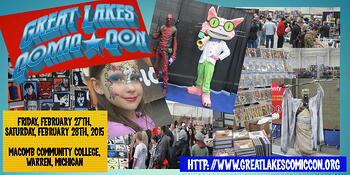 Join Specs Howard School of Media Arts at the Great Lakes Comic-Con February 27th-28th in Warren, MI. We will be there taking lots of photos and filming all of the excitement! Come and meet with us! Comic-Con events include guest panel discussions, costume contests, and gaming. Over 50 exhibits and guests from Marvel Comics and DC Comics, The 501st Great Lakes Garrison and Rebel Base, The R2-D2 Builders Club, The Michigan LEGO Users Group, and more! For more information about ticket pricing & location, click here.
2015 Academy Award Nominated Documentary, Live Action & Animated Shorts Viewing at the DIA

The Academy Awards will be playing on February 22nd, and if you're like most of us, you haven't had the opportunity to see the work of the more obscure nominees in action before the ceremony. The DIA is ready to make sure that doesn't happen to you this year! They will be showin the documentary nominees as well as the animated and live action shorts up until the Academy Awards. Check out the schedule here to find an evening to catch all of these amazing shorts, and be in the loop when the Oscars are awarded to the winners. For tickets and more information click here.
We do our best to search the web and to stay in contact with our resources, but we are always looking for more connections in the industry! If you are hosting or attending any graphic deisgn, digital media, or broadcast related events, let us know by commenting below or contacting acook@specshoward.edu!
If you are interested in learning more about our 12-month blended learning courses in Graphic Design, Digital Media Arts or Broadcast Media Arts click here or the button below to set up an appointment to take a tour and talk with an Admissions Representative.