Craig Blackmoore is currently working as a freelance artist with a wide range of talents and areas of speciality. He does 3D design and animation, photography, video production, and creative brand development for all sorts of individuals and organizations, not only in Detroit but across the country. Additionally, he is an independent artist with regular showings in exhibit spaces, both traditional physical galleries, as well as digitally hosted galleries.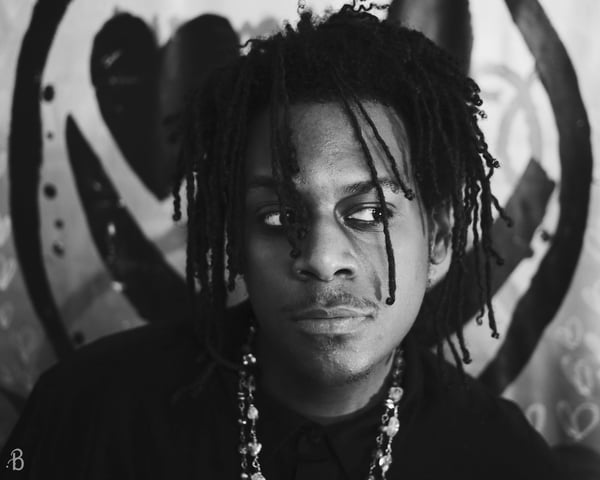 Craig got his start at the Specs Howard School of Media Arts, where he graduated in 2012. After his departure from Specs Howard, he got an internship position with Jordan Mac Studios doing general design work. 3 months into the internship the company realized his worth and creative potential and hired him as their photographer and camera operator. Craig excelled in this position and continued to demonstrate his understanding of the changing tide of media in the digital age. After a couple of months in his camera and videography positions, his knowledge and enthusiasm garnered him yet another promotion. He was moved up to the position of creative director and found himself running the Digital Media department for Jordan Mac Studios.
During his time as creative director, Craig essentially built the digital media department. He was responsible for interviewing and hiring an entire digital media crew, including graphic designers, videographers, editors and more. As the department grew, he found many of the hires were self sufficient in most of their tasks and did not need much hands-on attention. However, the video segment of the department soon found themselves overburdened, so Craig decided to get more involved on that side of the business. He situated himself to also be head director on many of the video projects the company was juggling. He would hold pre-production meetings, assist in storyboarding, direct the teams during production, and hold post-production meetings. His guidance was crucial in organizing the various teams and projects, and while he was most heavily involved in video, his creativity also helped guide a majority of the other projects being produced in the digital spectrum.
All the while, Craig continued to work on his own individual projects and passions as well. He was making his own music and art that people in the area were paying attention to. Eventually, differences between him and other leadership regarding the direction and future of the company caught up to him and he found himself yearning for a change of scenery. After some thought and consideration for how his independent ventures were going, Craig decided that he was established and driven enough to strike out on his own and pursue a life as a freelancer.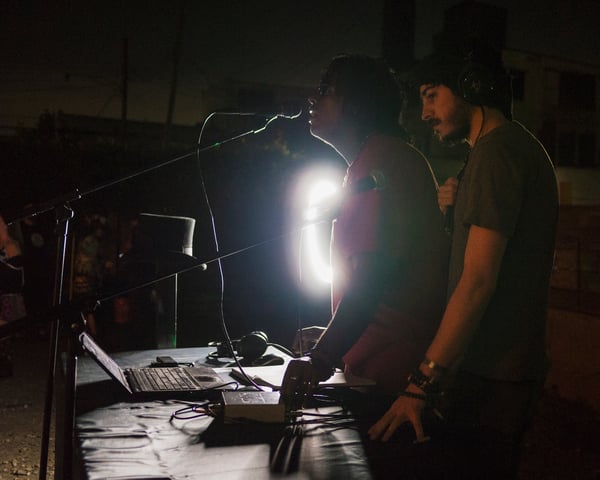 Craig's freelance career has spanned a wide range of mediums and clients. He has done work for solo recording artists such as David Winans to large companies like Live Nation. He has produced music videos and is currently working on a couple fully animated pieces for some bands out in California. For a while he ran an independent record label called Kaleidoscopic Label that aimed to incorporate visual and performance artists alongside the more traditional musical acts. A handful of shows were thrown under this label over the course of 3 years, but Craig shuttered the door on it earlier this year to focus on other ventures.
Craig's most memorable moment in his career to date came shortly after he began freelancing when he had an opportunity to host his first live art event. He had attended a number of small art shows in the Detroit area already, and while he appreciated what he was seeing, he felt the exhibits were too formal and too 'put-together.' With this in mind, Craig set out to host an event of his own that was different; more raw and in line with his own atheistic. He held the even in the basement of a liquor store on the fringes of Detroit, Michigan in an attempt to utilize a space not frequently viewed as a venue for art. He had musicians performing and artists creating their works live in the space. He put together an active networking event were everyone was coming together to exchange information and ideas while still engaging in the act of creation, rather than just observation. With no budget to speak of, Craig pulled his event off and drew in a healthy crowd, leading him to continue to host similar events for a number of months.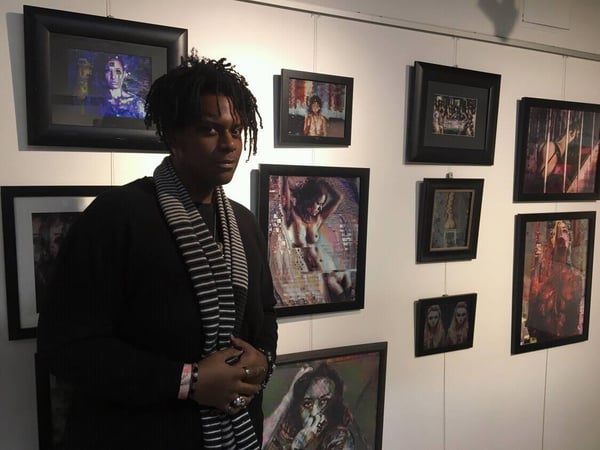 Craig will continue to make his own art and seek freelance opportunities where available. You can view his works and learn more about Craig Blackmoore on his personal website at https://www.cblackmoore.com/.
Are you a Specs Howard Alumni? We want to tell your story too! Click the button below to being the process.