When Deshon Davis started his track to a career, he decided he wanted to be a broadcast engineer. After some research however, he realized that not many schools offered programs tailored specifically to his chosen career path. With that in mind, he set out to build an educational foundation for himself that could lead to the work he wanted to do. He started by attending Specs Howard School of Media Arts, where he went on to graduate from our Broadcast Media Arts program. Afterwards, he obtained an associate's degree in computer and electrical engineering. This combination of accreditations provided him the necessary knowledge and skills to pursue his vocation of choice.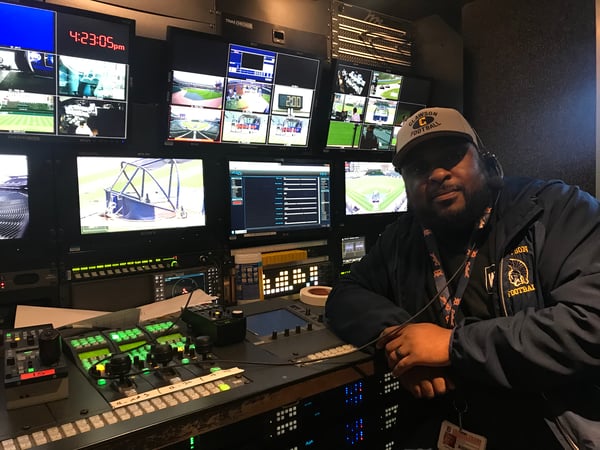 Deshon formally kicked off his career development in 2013 when he landed a production assistant position with TV Warren. His dedication to the job saw him eventually move up in the ranks to become a sports producer as well as the host of TV Warren's weekly live sports show. He also began to seek freelance opportunities to compliment his work for TV Warren. Initially these freelance gigs consisted of pulling cables and assisting camera operations, but by 2015 he had begun to land jobs with Oakland University, Fox Sports Detroit, and Big Ten Network. In 2016 he started getting jobs as a video engineer, and in 2017 he got a big break and began working with the Detroit Tigers.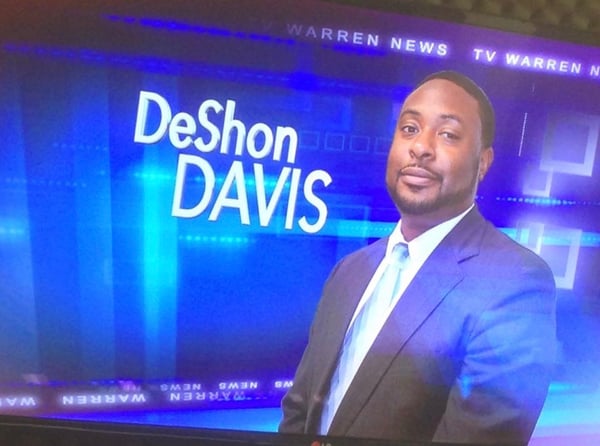 During these years where he began freelancing, Deshon experienced two of what he considers that most memorable experiences of his career to date. The first was memorable to him as a moment of succeeding at a challenging task and realizing what he was capable of. During 2015 Deshon got a gig as an assistant video engineer working for MSNBC on their broadcast of the Hillary Clinton/Bernie Sanders debate in Flint, Michigan. The day of the broadcast, the lead video engineer had fallen ill, and so Deshon had to step up and act as lead video engineer for a 20 camera show that was being broadcast internationally. He rose to the occasion and got the job done, a moment he'll long remember for the success he achieved. Then, in 2016, he again had an opportunity to work with MSNBC in Cleveland as they covered the Republican National Convention. He got the chance to work alongside the likes of the Today Show crew and Al Roker himself, and he'll remember this moment as revealing to him how far and high his dedication and passion can take him.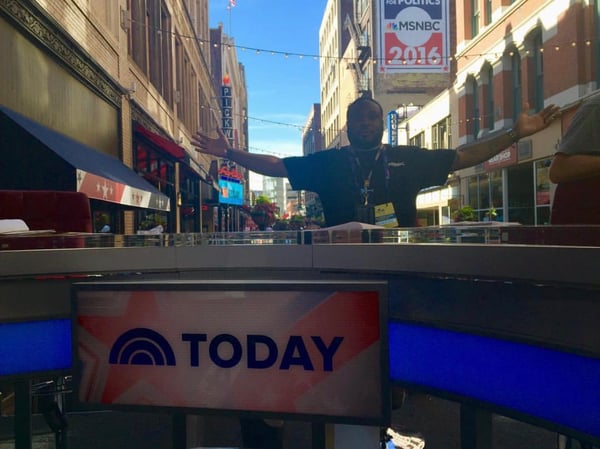 Deshon has managed to build a freelance career for himself that combines a number of his interests and passions. His appreciation for sports and interests in broadcasting and engineering have coalesced into the way he makes his living. Currently Deshon does freelance video engineer work for Fox Sports Detroit, the Big Ten Network, the Detroit Tigers Scoreboard Show, and the Little Caesars Arena Scoreboard show. Additionally, he performs camera and replay operations for all of Oakland University's sporting events.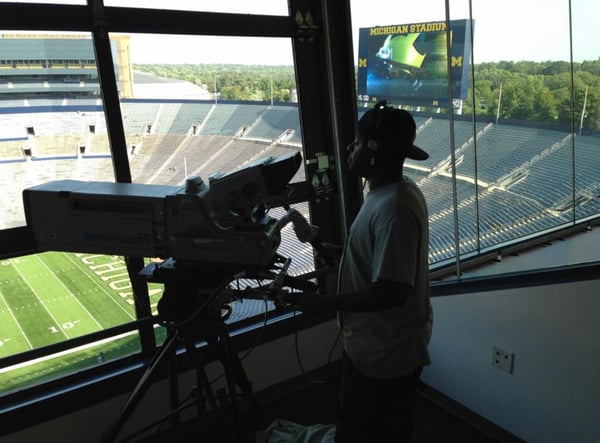 When asked what he loved most about his career, Deshon told us "Everyday presents a new challenge. Every show is not the same and in the TV world nothing works when it's supposed to, so being challenged, consistently troubling shooting, and using the skills I've learned over all these years is awesome. I coach high school football and am a huge sports fan so getting to work for the Tigers, being on the court for Pistons game, and going into the locker room after a Red Wings win are things I've never dreamt of. Knowing people are watching your event and relying on you to bring them coverage of their favorite Detroit sports team and them tuning in no matter what is an awesome feeling."
Deshon was also recently hired as the assistant broadcast engineer at Ford Field for the 2019-2020 Detroit Lions season!
Are you a Specs Howard Alumni? We want to tell your story too! Click the button below to being the process.