What is Graphic Design?
Graphic design is the creative process that combines different art forms to generate a specific effect or meaning. Blending words, symbols, and images to create a visual representation of concepts; graphic design is a mixture of photos, illustrations, lines, shapes, color, type and texture.
What do I need to know to obtain a career in Graphic Design? What if I

cannot draw?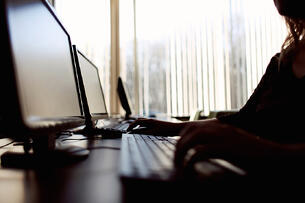 The computer has now replaced the pencil and paper as the tool of the graphic designer. You will need to know the following:
Color theory

Composition and layout

Typography

Adobe software including:



What types of jobs are available in Graphic Design?
As a Graphic Designer, you can work as a freelance artist, at a graphic design firm, or even in-house as a company's designer. Designers often are responsible for creating a variety of projects including: Brochures, posters, magazines, tickets, business cards, T-shirts, signs, logos, websites, dvd interactivity elements, Internet banners,flash animation, iPad app interfaces, and more.



Where Can I Learn About Graphic Design?
At Specs Howard School of Media Arts! At our Southfield campus, students will learn the necessary skills to get their start in graphic design. We have a design lab with Wi-Fi, color printers, mat supplies, and a graphics production room. Classes are a blend of online and hand-on classroom learning taught by industry professionals. Their experience and knowledge of the graphic design field can you help you get your start in graphic design. For more information or to schedule a tour, call us at 1-866-61-SPECS or click here.
Are you interested in what it's like to be a graphic design student at Specs? Click the button below to download a graphic design program overview infographic!