By Chris Phelps When my career in media started I found myself not getting exactly what I wanted out of it. I was working in sales and I hadn't found much success and that was leading me to ask the question, "Why am I doing this?" There was NEVER a point during my education at Specs where I said, "You know what, I want to work in sales." I often felt like I wasn't appreciative of the opportunities afforded to me, but really, I didn't care. Honestly, I was chasing someone else's career. The hard part is, that sales career was quite nice. I have some really good friends who have amazing careers in sales. But it never made me happy. I never felt CONFIDENT. And it killed my motivation.
I had a conversation with my wife one day and we discussed that I had been offered a part-time position with a minor league baseball team, the Toledo Mud Hens, running the ribbon LED boards at Fifth Third Field. Mind you, we live about an hour away, I had a full time job, and my daughter was one years old at the time. I told her that I wanted to chase my dreams because chasing money wasn't working for me. Unbelievably, she gave me her blessing, and I should mention, that after gas and expenses, we basically broke even.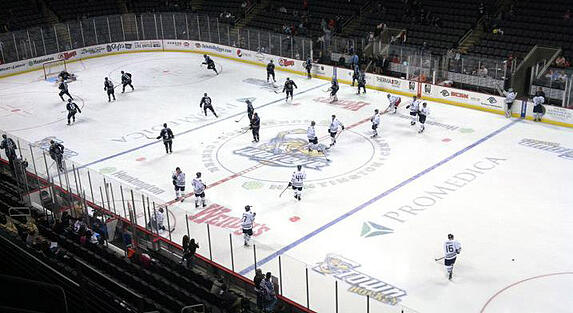 I worked in Toledo for one baseball season and I was fortunate enough to get hired to work at the Huntington Center for the Toledo Walleyes, doing the same job. All in all, I basically worked weekends in the minors from April 2011-December 2011. Many times while driving home on I-75 after working for who knows how many days straight; I found myself asking that question again, "Why am I doing this?" This time, the answer was simple, because I wanted to, I was working my dream gig. Making a short term sacrifice was a necessary step in making my resume more attractive to a big league employer.
In January of 2012 I finally received the call I had been hoping for. I actually received two calls separated by about an hour to come and work for Joseph Productions (who handles the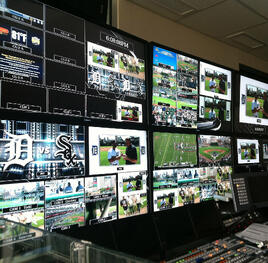 Detroit Red Wings in-house broadcast) and the Detroit Tigers. Talk about a good morning. Fast forward to today and I am just finishing up my 2nd season with the Red Wings and JPI and just starting my 2nd season with the Tigers.
The reason for sharing this is that I believe it is useless to try and do something that you don't love, because you will never believe in yourself. You will constantly be surrounded by doubt and potentially, failure. Listen, if you are wondering whether or not you should take a shot at your dream career, THE ANSWER IS YES! Is it easy? Probably not. But is it worth it once you are able to start doing something you love? Yes! To me, the answer is simple:
Believe in yourself and do something you love.
As a Specs grad, Chris Phelps knows just what it is like to be in the process of pursuing your

dream in the industry! For Chris being in the media industry is what he has always wanted to do. After working as a sales executive for various media outlets as well as running his own voice over company, Chris has returned to where it all began! He shares his love for Specs Howard by going to High Schools all over Metro Detroit, and showing them how to folow their dreams. When Chris isn't helping students pursue their dreams, he is cheering on his favorite sports teams as well as shooting for them.