You've submitted your resume, and you just got off the phone with a recruiter. Congratulations, you've made it to the interview stage - now what? Preparing for the interview is the next step in the job search process, and depending on your experience and how comfortable or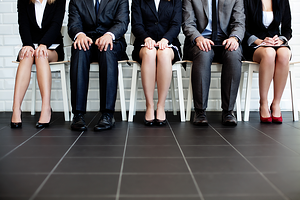 uncomfortable you are in these types of situations, this step can be pretty intense, or pretty simple. Either way, interviews can be nerve-racking, and rightfully so - your next step in life could be determined by one conversation! The best way to land that job is to be prepared. We've put together some dos and don'ts to help you get there.
Do
Be on time: By on time we mean early. This is pretty self-explanatory, but your goal on an interview is to make a good impression. Being late is one of the quickest ways ruin that.
Dress appropriately: Kerry Hannon from Forbes.com writes, "If it's a "business casual" office, what does that really mean? Lean toward the more formal approach, even if you're told that everyone wears blue jeans and sneakers."
Use your manners: Being polite goes a long way. You never know who you may be speaking to in the elevator on the way up to the interview room.
Watch your body language: Kerry Hannon advises interviewees to look people in their eyes, avoid slouching, and keep hand gestures to a minimum.
Ask final questions: You want to seem as interested and engaged as possible, so go prepared with at least two or three. This is where researching the company will come in handy.
Don't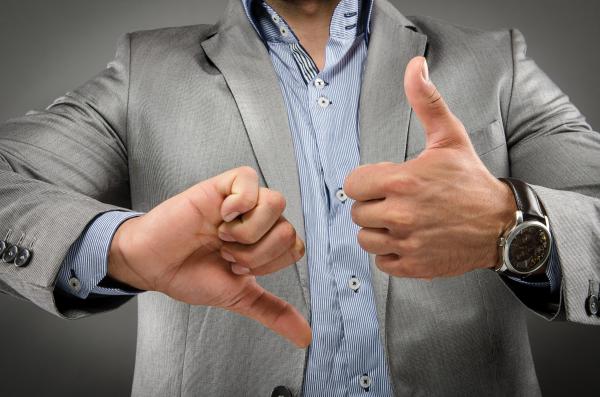 Ramble on and on: Don't talk so much that you go on for 10 minutes answering one question. Crisp and to-the-point answers allow interviewers to get to all their questions and gather as much knowledge about you as they can.
Ask about pay: Opinions on when to ask about the compensation package vary, but Glassdoor.com believes interviewers should bring up this topic. If they do, use discretion when asking questions. If not, this will certainly be discussed if you receive the job offer.
Lie: Lying can come back to bite you in the background check process, or even worse, once you are hired, and by that time you are probably looking at termination. Of course you want to present yourself in a positive light, but lying is not the way to achieve that.
Bad mouth your old boss: Even though he or she may have been a jerk, saying this in an interview shows a lack of professionalism.
Interviewing can be cumbersome and frightening, but being prepared makes it much easier. Use these tips and other resources, such as your school's career service center, to ace your next interview.