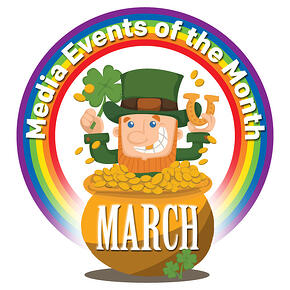 Are you tired of finding out about cool events AFTER they have happened? Don't worry, we have come up with a solution for all of you busy bees out there! Specs Howard School of Media Arts is putting together a new blog series cleverly titled "Media Events of the Month". Check back here monthly to stay up to date on all events related to the Graphic Design, Digital Media, or Broadcast Industries.

Drinks x Design
March Drinks x Design is brought to you by Metro Times, Detroit Design Center, IDSA Michigan, and Reclaim Detroit and will be held on Thursday, March 12th from 5:30-8pm. You must 21 and up to attend this event. If you are an aspiring Graphic Designer, a newbie to the industry or someone who has been doing this for their entire career, this is an event for you. You will have the chance to meet and network with other artists in the area and expand your imagination. For more information and tickets click here.
For the month of March, they partnered with IDSA Michigan to host a Deconstruction Product Design Competition at the Detroit Design Center. Drinks x Design invited creative students and professionals to design and prototype a marketable product using materials from Sit On It Detroit. The winner will be announced at the March Drinks x Design event. For ticket info click here.
A partnership between the Detroit Design Festival and the Metro Times, Drinks x Design is a monthly open studio that introduces and unites Detroit's creative and design community, focusing on a new design discipline each month. Join us the second Thursday of each month (January - September).

Great Lakes Broadcasting Conference
The Great Lakes Broadcasting Conference (GLBC) is being held March 10-11 in Lansing, MI. The conference features educational and networking events for radio, television, and media professionals in the Midwest. The two days are full of great speakers including Specs Howard's own Vice President of Education and Emmy award-winning, Steve Julin. For more info check out our blog about the event.

Freep Film Festival
The Second Annual Freep Film Festival will be held at The Detroit Film Theatre at the Detroit Institute of Arts and the Fillmore Detroit March 19- 22. The documentaries featured are all relevant to Detroit, metro Detroit or Michigan.


Detroit Film Theatre: Best of The New York International Children's Film Festival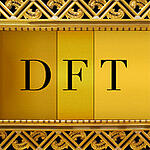 Located inside the Detroit Institute of Arts (DIA) in downtown Detroit, the Detroit Film Theatre features documentaries, Oscar Award Nominees, and many selections from various film festivals. On March 7, they will be showing short films from the NY Children's Festival, featuring films from Hungary, the US, France, Germany, and more.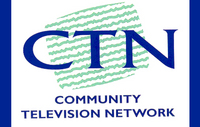 CTN Showcase & Networking Night: Makeup and Special Effects for Film and TV
Community Television Network in Ann Arbor is hosting a workshop on March 19, demonstrating natural makeup and special effects makeup for horror films. The event will be led by Astute Artistry, a metro Detroit makeup school. The event is free and you can register here.


Mitten Movie Project
On the first Tuesday of every month, the Main Art Theatre in Royal Oak is host to The Mitten Movie Project. The project features short independent films, animations, student films, documentaries and music videos. The next events are March 3 and April 7. For more info visit their facebook page, or contact Connie Mangilin at mangilc@yahoo.com

The Ann Arbor Film Festival is a six day event that showcases over 180 films in a wide variety of genres including experimental, animation, documentaries, and much more. There are many now famous directors who exhibited early works at the AAFF including George Lucas, Gus Van Sant, and Andy Warhol. This festival is the real deal by being one of the few Academy Award-qualifying film festivals in the country. The film festival will take place March 24-29, at the Michigan Theater located at 603 East Liberty Street, Ann Arbor, MI 48104. You can elect to volunteer for the festival by helping out in the weeks leading up to the festival, during the festival, and in the post-festival wrap up. For more info check out their website here.
Calling All Graphic Designers! Enter the Poster for Tomorrow Contest



This year's Poster for Tomorrow competition theme is Open Up: Universal access to healthcare. Entries can be entered and more info will be released March 10. It's free to enter until July when it closes. Awards will be announced in October. For more info about the competition click here.
Greater Farmington Film Festival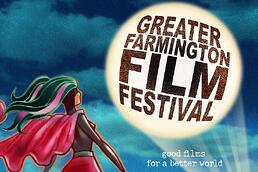 Join the Greater Farmington Film Festival March 5-8 for a selection of feature films and documentaries that engage the heart and mind, explore important contemporary issues, and inspire action. Films with a conscience. Good films for a better world. For a full list of the films and their descriptions click here.
#313DLove March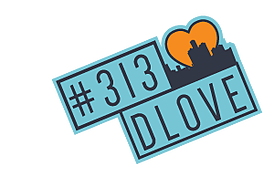 On March 13, (the date is 313, get it?), Detroiters can march through the Charles H. Wright Museum to show their love of the city. Check in starts at 11:30am and the afterglow party runs until 8pm. Various speakers will be there from 1pm to 5pm to talk about the bright future they see for Detroit. A live tweet event will start at 3:13pm using #313DLove. For more info about the event check out their website.
Warhol On Vinyl: The Record Covers, 1949 - 1987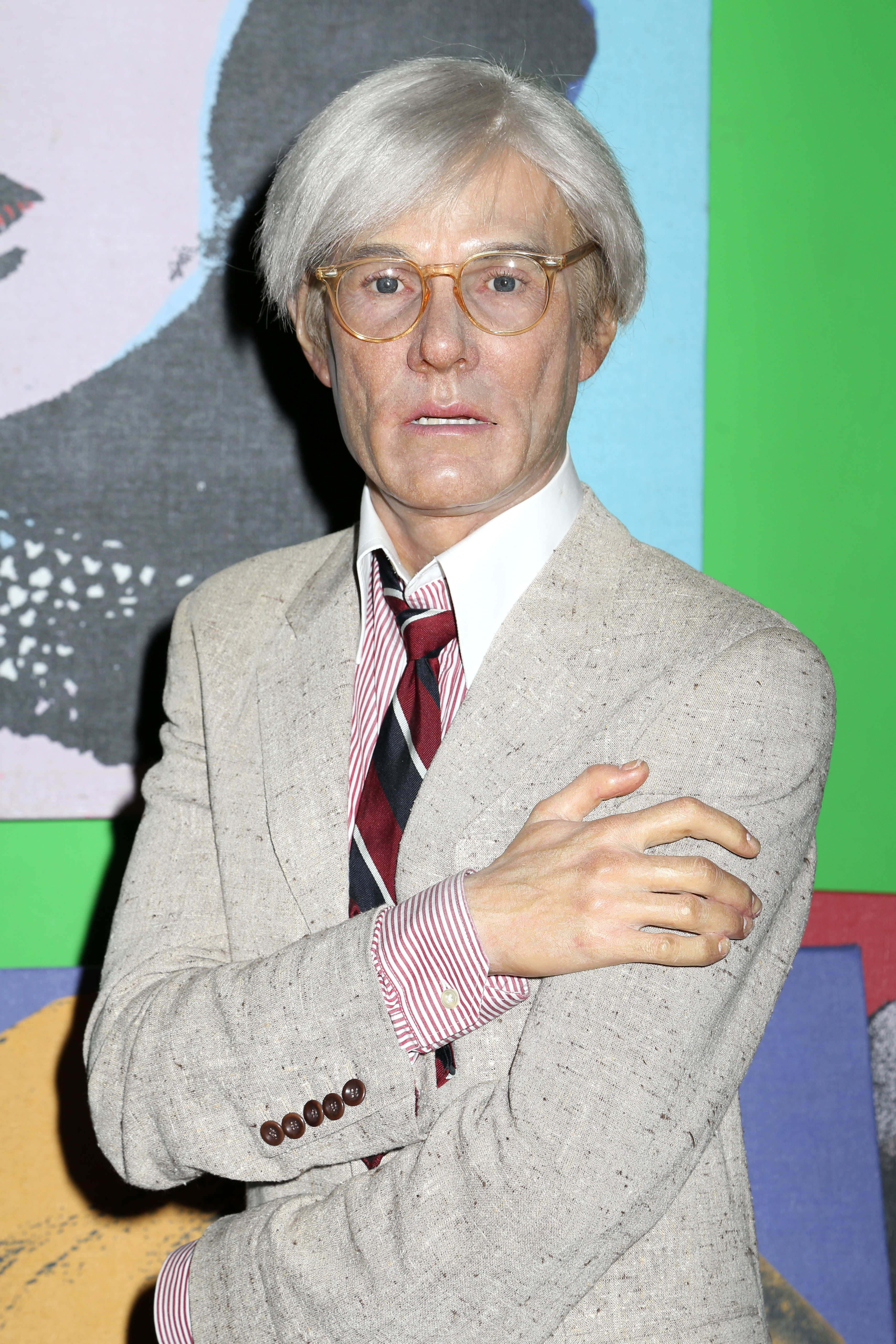 Fans of Andy Warhol and the pop art movement will love this exhibit that's open at the Cranbrook Art Gallery until March 15. This exhibit isn't your typical Warhol gallery, it's a showcase of the record covers that Warhol created for musicians. With the ever-popular Sticky Fingers by The Rolling Stones, or the much rarer Night Beat vinyl on display, there's something for every graphic design, art, and music enthusiast to love in this exhibit. Check out the museum's website for more details about this and other events at Cranbrook.
Events for Current Specs Howard Students
DMA Freestyle Friday: Short Film Competition
Videomakers assemble! Gather a team of your classmates because this is your opportunity to compete against other Specs students to create an amazing short film. At the kick off of the competition, each team will receive a genre and specific elements to include in their film. All shooting will be done from March 6-8. Editing will be done from March 9-12. Your finished film must be turned in by 10:30 PM March 12. The films will screen from 11:00 AM-1:00 PM on March 13, followed immediately by an awards presentation.
Your Host: Kelly Whitman
Date: Shooting on Friday, March 6 through Sunday, March 8
Editing on Monday, March 9 through Thursday, March 12
Viewing and Awards on Friday, March 13 from 11am to 1pm
Film Due: 10:30pm March 12
Location: Specs Howard Farmington Hills Satellite Location
Cost: FREE! Sign up in Sakai today.
DMA Freestyle Friday: The Wedding Video Playbook
The wedding video business is both a great way to get started in the video industry and a lucrative long term career option, but how do you get started? It's not as easy as you might think. Learn the essential skills of wedding videography from an experienced professional. Topics include marketing, choosing gear, shooting the event, editing, delivering the final product, and getting paid.
Your Host: Matt Winne
Date: Friday, March 27
Time: 11am - 2pm
Location: Specs Howard Farmington Hills Satellite Location
Cost: FREE! Sign up in Sakai today.




We do our best to search the web and to stay in contact with our resources, but we are always looking for more connections in the industry! If you are hosting or attending any graphic design, digital media, or broadcast related events. Let us know by commenting below or contacting acook@specshoward.edu!
Don't miss out on any of these events because your networking skills aren't out of this world! Let Specs Howard help you with these 10 networking tips. Click here or the image below to become a mingling mad person!