Meet Sari Zalesin, who graduated from the Specs Howard School of Media Arts in 1986 and has enjoyed an exciting career in the business ever since. Today she is director of business development at Jacapps, an award-winning mobile application development company, and the sister company of Jacobs Media. Sari's path has taken her all around North America, through an impressive number of jobs and experiences. Sari says her diverse work in the media industries has been critical in helping her successfully perform her current role. As she put it, "I have had THE most exciting and unexpected experiences with an absolutely incredible career."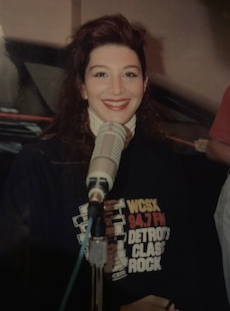 After her graduation from Specs Howard, Sari's journey through the media industry began with an on-air position on WSAQ (Q-Country 107) in Port Huron. She then spent time exploring the world of radio in and around Michigan, going from Sunny FM in Muskegon to 89X (CIMX) in Windsor, Ontario. Then she came back to rock a trifecta in Detroit at WLLZ, WRIF, and WCSX.
In 1990 Sari set her sights on the wider possibilities of radio broadcasting and began working her way across America. First stop was KLXK radio in Minneapolis, Minnesota. Her next move would be one for the books, as she traveled to Dallas to work for KZPS, where she was rated number one in middays. Sari then made national history when she joined the Dallas Stars in their inaugural season in Texas as the first female PA announcer in the National Hockey League.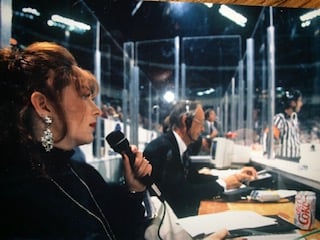 From Dallas, Sari moved to Chicago to do middays at the legendary WLUP-The Loop, and also worked for ABC's CD94.7. But she wasn't done making waves in the industry. In 2000, Sari joined XM Satellite radio and became the first woman hired in the programming department as the music director of the 70's channel, where she worked for five years.
After the Sirius/XM merger, Sari decided that it was time for a change of scenery and moved home to Michigan. During that time the state was home to a number of film incentives luring the movie industry to the mitten state. Sari took advantage of these and worked as a production assistant, in casting, and also landing roles in a number of film productions. She opened her own company, Shekket Productions, which provided voice-overs and talent coaching for a number of talent agencies. She signed on to Production Plus and the I Group, getting work on a number of commercial productions.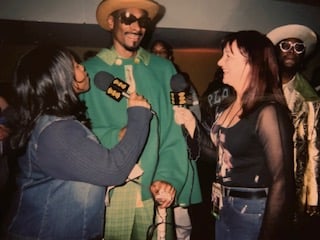 In 2011, Sari made yet another career shift. She took her plethora of media production, development, and business skills and began working full time in sales for Radio Disney and CBS Radio. Eventually she transitioned into digital and newspaper sales for Michigan.com, The Detroit News and Free Press. Two years later, Jacapps reached out to offer Sari the position of director of business development, which she has held ever since.
Sari's media career has provided her with an exciting, varied, and always evolving life. When asked what she found most memorable about her career, she said, "Interviewing artists, talking about their careers, covering the red carpet for the Screen Actors Guild, Music Cares and the Grammy Awards. Most importantly? Making national history with the NHL." Sari's career is a testament to the varied and exciting network of opportunities available to those who bring passion and fervor to their careers in the media industries.
Are you a Specs Howard Alumni? We want to tell your story too! Click the button below to being the process.